NBA: Lakers More Likely To Win Championship Than Clippers, Says LeBron James' Former Rival
KEY POINTS
Draymond Green picks the Lakers to win the NBA title over the Clippers
Green had been tasked to guard James during their Finals saga from 2015 to 2018
James and the Lakers are one of the favorites to win the championship as the NBA braces for its return in Orlando
If there is someone who knows exactly how fierce of a competitor LeBron James is under the pressure of a championship series, it is Draymond Green. As the NBA draws closer to its scheduled return, James is being predicted to make a return to the league's biggest stage - this time with the Los Angeles Lakers – and Green sees the four-time MVP winning it all once again.
The Golden State Warriors prized forward has had to take on the task of guarding James during their four-year Finals saga from 2015 to 2018 when the latter was still playing for the Cleveland Cavaliers. But while Green got the better record in terms of titles won, 3-1, he can't deny that the basketball legend's gear in the postseason is downright unstoppable.
And now that James has a vastly improved supporting cast, Green does not see his former rival losing the chip this time, not even against their stacked Los Angeles counterparts, the Clippers.
"I think going into the season and all season long, the (Los Angeles) Clippers were the favorite," Green said Tuesday on ESPN's the "Jalen and Jacoby" show, via NBC Sports. "When you look at their team, I think they have someone that checks every box, from a defender, Kawhi Leonard, Paul George, Patrick Beverly.
"When you're talking great size with Kawhi, Paul George, Marcus Morris, they check all the boxes. They can match up with any team well. And they have shooting. They have Montrezl (Harrell) down low. They have everything that you need to win a championship.
"However, I think going into this bubble, the Lakers got to be the favorite because they got LeBron (James) and he can kind of adjust anything," Draymond Green added. "And I think he's probably the most disciplined player we've ever seen in the NBA, and that's going to matter going into this bubble. Having LeBron on your team going into this bubble gives you a slight advantage."
Green will be a mere spectator from his home when the NBA resumes the season in Orlando after the Warriors tallied the worst record in the league prior to the suspension in March.
James and the Lakers, meanwhile, are also facing tough challenges as they brace for their return, including the uncertainties from certain players on joining the Florida bubble. But amidst the strange situation, Green's projection is still likely to happen with the purple and gold eager to live up to their billing as one of the top dogs heading to Disney World.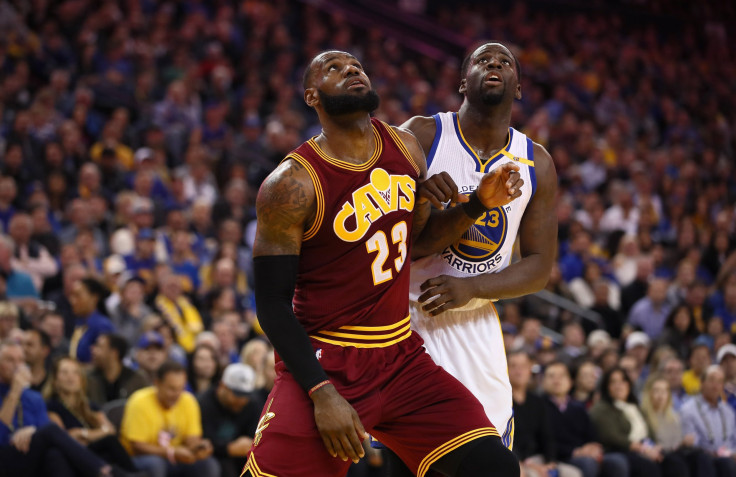 © Copyright IBTimes 2023. All rights reserved.
FOLLOW MORE IBT NEWS ON THE BELOW CHANNELS