NBA Legend Feels 4-Point Shot Will Make Games Faster, Increase Air Balls
The NBA will always be open to improvements in the league. The latest plan is to add a four-point shot, a move that could be of use to teams especially during the clutch.
Should it materialize, it takes us back to 1979 when the three-point line was introduced. Ironically, it was the time when Larry Bird entered the league. As most know, the former Boston Celtics star is regarded as one of the best shooters, especially from rainbow country.
Bird recently appeared on WEEI's "Ordway, Merloni & Fauria" and discussed the proposed four-point shot. He shared how the new shot could be an advantage and disadvantage to teams. The three-time NBA champion believes that this will be another evolution to the game, particularly when it comes to speeding up the game.
"You know, back in the day, we wouldn't even guard guys out beyond the 3-point line. And very few games looked at the basket from 23 to 25 feet," said Bird.
Shooting is something most young NBA stars lack. Among the notable names include Ben Simmons, Markelle Fultz and Lonzo Ball. Aware that their basketball careers need the push, these future stars have started to work on their outside shot. If the four-point shot is officially introduced, most of them are expected to try and work on it as well.
Adding a four-point line would be something useful to teams, particularly the ones who are trailing in the crucial stretches of the game. Bird believes that teams would relax and dare players to shoot from afar - likely because of the low percentage of success.
"I think the problem with that would be guys shooting a lot of air balls and a lot more fast breaks, but it really doesn't matter. The league is always looking at ways to speed the game up and score more points. If they did it, I wouldn't be surprised. But, I like the game where it is now and it's doing fine," he explained.
The reality is several teams have already started adding a four-point shot but during practices, ESPN reported. There are leagues such as the BIG3 using it during official games. Once the NBA integrates it, expect other global leagues to follow. The chances of sinking it may be low but can eventually be a difference-maker in close games.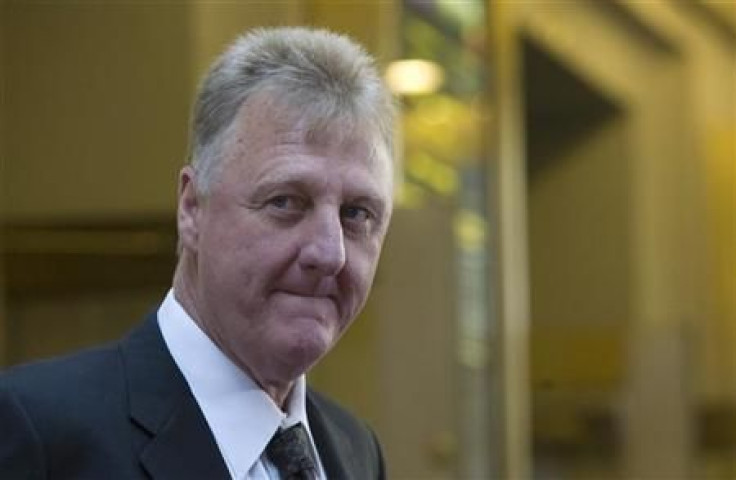 © Copyright IBTimes 2023. All rights reserved.