NBA Legend Raves About Only Player Better Than Michael Jordan
KEY POINTS
Walt Williams explains why he thinks Len Bias was better than Michael Jordan
Bias faced off against Jordan in college and was on course to become an NBA superstar
Jay Bilas suggests the late college basketball star could've posed a serious threat to Jordan
A former NBA scorer is certain one college basketball player was better than North Carolina's Michael Jordan.
Upon entering the NBA, Jordan swiftly took over and rivaled some of the most dominant players in the league such as Larry Bird, Magic Johnson and Isiah Thomas.
While many were convinced that Jordan was destined for greatness, having played exemplary basketball at North Carolina, some believed that Maryland's Len Bias was a better college basketball player.
Sharing his thoughts on the subject, NBA legend and former Sacramento Kings forward Walt Williams reckoned that Bias was "a little bit ahead" of Jordan in college.
"I know certainly either we would have been talking about him [Bias] as the greatest of all time, or Jordan would be on an even different level," Williams recently told Basketball Network. "I think those guys certainly would have pushed each other to the max. The thing about Len Bias when you compare him to Michael Jordan, I think he was a little bit ahead of Michael when they were in college with his skillset."
"The jump shot that Bias had that was just the prettiest thing you could ever see," he added. "He could defend multiple positions; he was a kind of a hybrid of how you see the game played now. And that's the tragedy of not seeing a Len Bias. I think the game would have gravitated to where it is much quicker."
In the 1986 NBA Draft, the Boston Celtics selected Bias with their No. 2 pick.
To everyone's shock, less than two days after being drafted, Bias, 22, died of cocaine intoxication after collapsing in a Maryland dorm room while partying with friends.
Similar to Williams' narrative, USA Today's Jeff Zillgitt stressed that the unfortunate story of Bias is indeed one of the biggest and saddest "what ifs" in sports history.
For what it's worth, a testimonial from famed ESPN analyst and former Duke player Jay Bilas--who played against Bias in the past--tried to shed light on the matter.
"He was superman in a basketball uniform," Bilas said on an ESPN retrospective on Bias. "He was an extraordinary player. I believed he was headed toward Naismith Basketball Hall of Fame status."
"He would have been, had he played in the NBA, a perennial All-Star and would have been a challenger – I'm not saying he would've been as good as Jordan–but he would've been a challenger."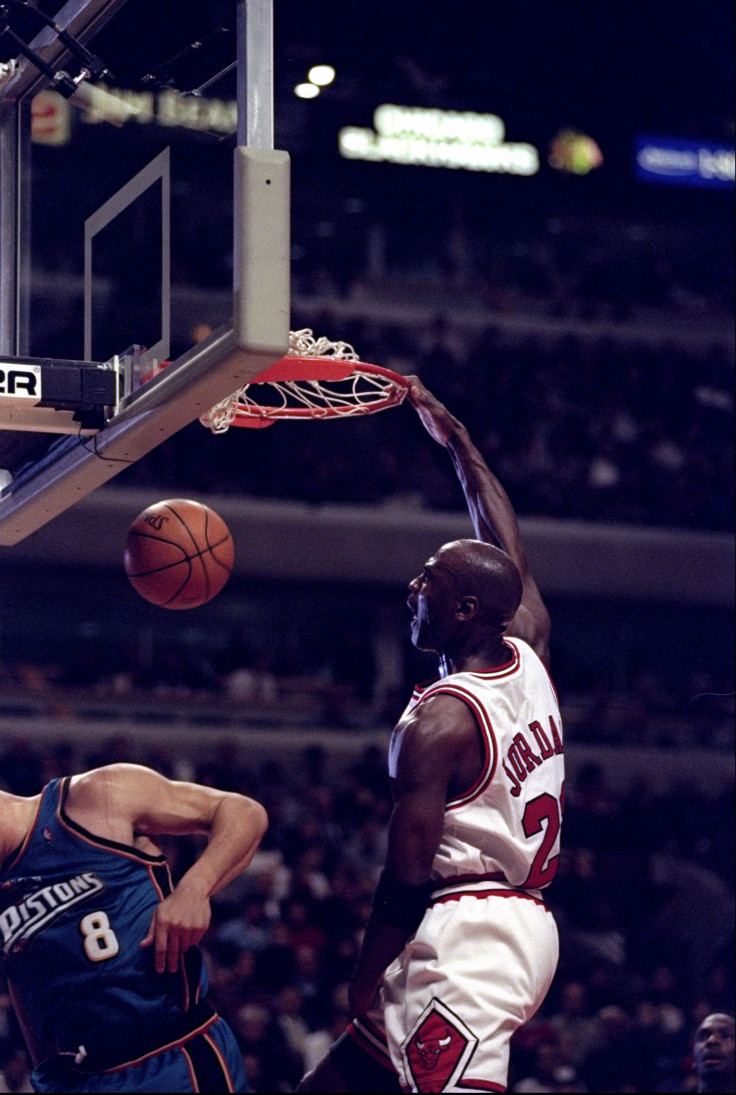 © Copyright IBTimes 2022. All rights reserved.
FOLLOW MORE IBT NEWS ON THE BELOW CHANNELS