The NBA Lockout Is Over!: What to Look for Leading Up to the Season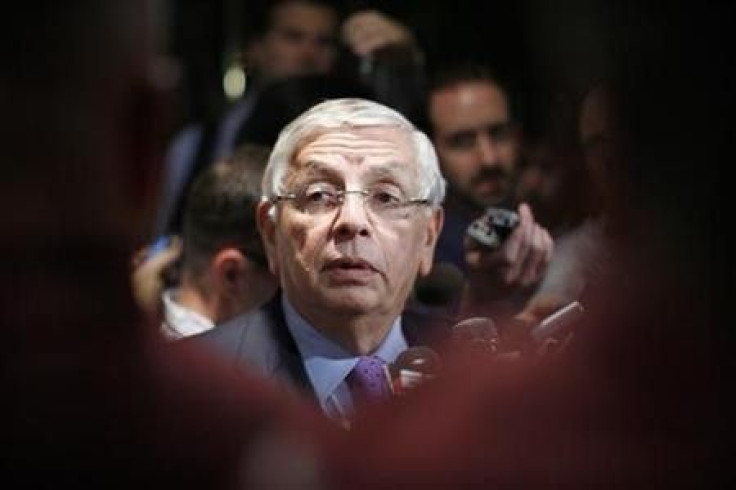 The NBA lockout is over.
We want to play basketball, NBA commissioner David Stern said, perhaps forgetting that he actually didn't want to play basketball for the first scheduled month of the season.
Under the proposed deal, training camps would open Dec. 9. The season would start a little more than two weeks later, on Christmas Day.
All I feel right now is, 'Finally,' Miami Heat guard Dwayne Wade told The Associated Press.
Anyway, Stern's comically simple, politically correct comment above does do something to illustrate the most important thing in this deal: Basketball is back. Professional basketball that is the NBA, too.
Yes, the fans are the real winners here. Even if winning, in this sense, is measured by their amount of overpriced investment.
That said, there are a few immediate notes to take out of the proposed deal, which still needs to be ratified by both a majority of the owners and members of the union -- though both sides are optimistic everything will run smoothly.
Here are some things to look for between now and the start of the NBA season:
1. Ratification of the deal. Yes, both sides are optimistic. That doesn't mean there won't be hitches. The New York Times reported that the deal overwhelmingly favors the owners, with multiple players telling Yahoo! Sports that they plan to vote against it.
Basketball related income, one of the key holdups to the deal's ratification throughout the lengthy lockout, stands at about a 50-50 split, meaning the players will make significant concessions from their 57 percent take under the last collective bargaining agreement.
Over the expected 10-year deal, players will make about $3 billion of concessions to NBA owners.
Besides that, which has already riled up several players (though Yahoo! notes it's probably not enough to stop a deal), NBA Players Association executive director Billy Hunter said there's still plenty of work to do with so-called B-list issues.
These include drug testing, age restrictions, the rookie wage scale and the NBA Development League.
The big hurdle has been cleared, but the small ones after this could still be annoying.
2. Free agency! Remember when the NFL lockout ended, and there was a small window before the start of preseason, and everything was just a mess? A mess, but a fun mess? Well, you should probably expect the same thing from the NBA.
Man, NFL free agency was chaotic and awesome. They took what was normally a long, boring, month-long process and crammed most of it into a week. The end of that week left everyone at the edge of their keyboards, ready to type into Twitter about Nnamdi Asomugha and just where the free-agent cornerback was going to play this season.
Think it'll be tough to top last year's NBA free agency? Well, this year, LeBron might not even be able to drag out his decision as long as he did last year. That is a good thing.
Here in the NBA, we'll cram the futures of Marc Gasol, Tyson Chandler, Nene, Jason Richardson and David West, among others, into a short window of time. We'll also get to see whether Wilson Chandler, a free agent playing in China, will be allowed to return to play in the NBA this season.
3. Christmas presents! There's a skeptical side that would suggest David Stern and Billy Hunter knew exactly what they were doing with this deal. What better way to ramp up excitement for a not-full season by unraveling three special presents under everyone's Christmas tree?
That was a joke, of course. But aside from a shift in the schedule, there will be a tripleheader to open the season -- Celtics at Knicks, Miami at Dallas (an NBA Finals rematch) and Chicago at the Los Angeles Lakers.
The best way to make up 16 lost games is to excite fans with a marquee tripleheader. Or give them actual presents, like free tickets and that sort of stuff. But probably just a tripleheader.
© Copyright IBTimes 2023. All rights reserved.