NBA News: Brooklyn Nets May Be Forced To Lower Demands For Irving Trade
KEY POINTS
The Nets could be forced to trade Kyrie Irving due to manpower shortages
Teams may avoid trading for Irving because of the player option in his current deal
A Harden trade for Simmons is unlikely to prosper with the former MVP enjoying his stay in Brooklyn
The Brooklyn Nets continue to extend their patience on Kyrie Irving, who continues to sit out games.
But with several role players getting sidelined due to injuries, the Nets may end up being forced to consider trade inquiries involving the All-Star guard.
As early as October, trade inquiries on the 29-year-old guard were coming in. The same holds until this day, according to Ian Begley of SNY.
The interest in Kyrie Irving is even though he will miss games since he is believed to be not yet vaccinated.
If he is traded, Begley added that Irving may not miss home games–assuming the COVID-19 protocols are laxer for that potential franchise.
However, a bit of a complication comes in due to the player option of his current contract. The worry here is that even if Irving were to join a new team, there is no assurance he would agree to a new lease and stay there long-term.
For the Nets, it may not be a serious issue. But if one factor in the injuries to some of its players like Joe Harris and Nicolas Claxton, head coach Steve Nash may need to look into those reported offers and see what they will get.
Kevin Durant and James Harden are trying to hold up the fort for the Nets, efforts that have catapulted Brookly atop the Eastern Conference with a 15-6 win-loss card.
While that is good news, it remains that Nash wants to be careful, aware that the real battles are in the postseason.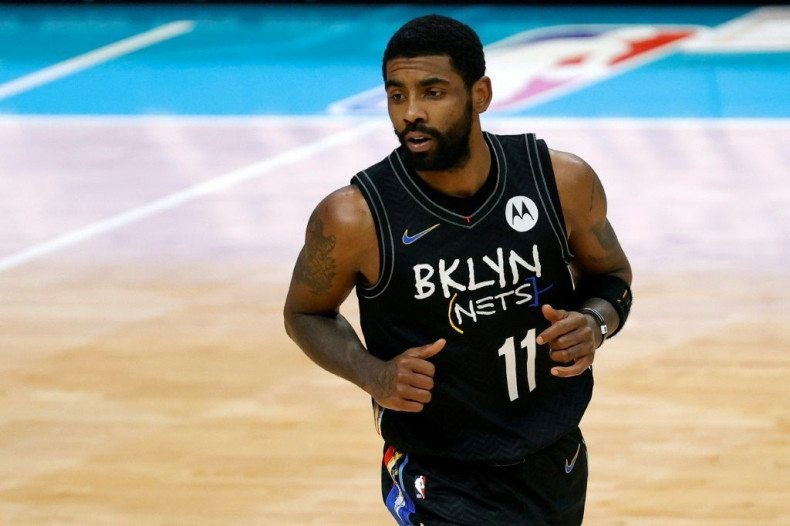 Speaking of Harden, the Philadelphia 76ers were mentioned as a possible suitor with Sixers president Daryl Morey allegedly interested in reuniting with the former NBA MVP according to a report from Keith Pompey of the Philadelphia Inquirer last month.
Unfortunately, the chances of seeing a Harden-for-Ben Simmons trade do not look promising.
"The Beard" has already expressed how much he likes playing alongside Durant in Brooklyn, not to mention the fact that the Nets can offer more money and more years compared to other teams, NBC Sports reported.
© Copyright IBTimes 2022. All rights reserved.