NBA News: Charlotte Hornets Emerging As A Pleasant Surprise In Eastern Conference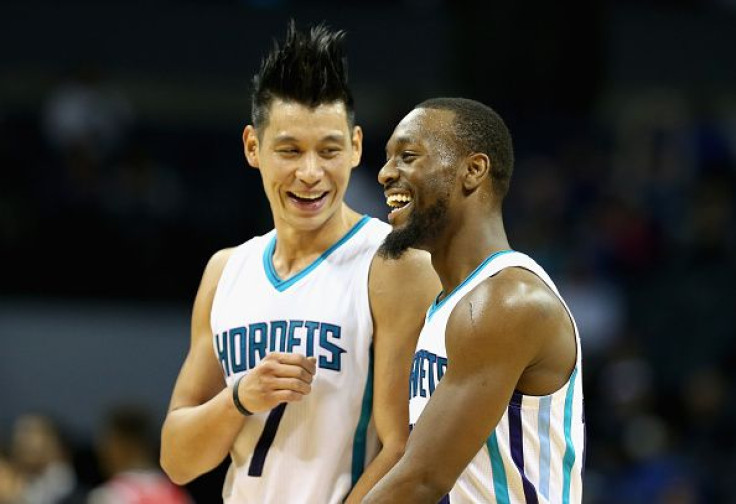 A quarter of the way through the NBA regular season, there's an unfamiliar team sitting atop the Southeast Division: the Charlotte Hornets.
After entering the division as the Bobcats in 2004, the highest a Charlotte franchise has finished in the Southeast is third and that was in 2013-2014. Since being renamed the Hornets before last season, Charlotte hasn't had much to show for their old-but-new identity. This year, it appears they're taking a step in the right direction under Steve Clifford and beginning to turn some heads around the league.
Most of Charlotte's numbers won't blow you away. They rank No. 14 in field goal percentage (.444), opponent field goal percentage (.440) and assists per game (21.7). They're tied for 15th in rebounds (44.0) and are No. 13 in three-point percentage (.351). Where they start to trend upward is their top 10 ranks in scoring average (102.2) and points allowed (97.9).
The Hornets (13-8) have won four games in a row and sit just percentage points ahead of the Hawks for the lead in the Southeast. It's slimmest of margins, not even a half-game, but impressive nonetheless as they've done it similar to the way the Atlanta Hawks won found success last year — without a true superstar and through a true team effort.
There are 10 players that log at least 16 minutes of floor time each game. They're also a balanced scoring team, with six players averaging double figures and seven scoring at least eight points each night. There's a cohesive mix of veterans like Nicolas Batum and Al Jefferson to go with youth and energy like Jeremy Lin, Kemba Walker and Jeremy Lamb. Walker leads the way in points (17.7), Batum in assists (5.0) and Marvin Williams in rebounds (7.1).
"The depth is probably the strongest part of our team," Williams told the Charlotte Post on Nov. 25. "No matter who is out there on the court, they're more than capable of getting the job done. It's really been helping us out."
Charlotte can win by playing more than just one way, which is a testament to their adaptability within the game and Clifford's tendency to bring the most out of his roster. It could be a triple-double in 28 minutes from Batum, a 39-point performance from Walker or dominating the boards against the Pistons, the third-best team in the NBA on the glass.
The Hornets turns the ball over less than any other team in basketball (11.7) and play team-defense without fouling. They allow opponents to shoot 19.4 free throws per game, the third fewest in the league but attempt 23.4 foul shots themselves. Another thing the Hornets have done is move on from their strictly defensive identity and become more dangerous on offense. Charlotte finished in the top 10 in the NBA in defensive rating each of the last two seasons but in offensive rating finished near the bottom. To this point in 2015-2016, Charlotte is No. 7 in defensive rating and No. 8 in offensive rating.
Some of their improvements are so vast they're already overcoming totals from last season.
Charlotte has won eight of its last 10, with the only losses coming against the Warriors and Cavaliers, the favorites to win their respective conferences. The Hornets' last three wins have come against teams expected to be in the thick of the playoff hunt and they're 10-3 on their own floor at the Time Warner Cable Center.
The fast start even prompted an early-season multi-year contract extension for Clifford, who has garnered enough respect to get extended before his contract runs out. Clifford has described this Hornets group as "a fun team to coach."
Charlotte lost Michael-Kidd Gilchrist for the season (shoulder) but have adopted the "next man up" approach and made due. They've lost Jefferson for a few games (drug violation) but may very well not miss a beat.
"It's amazing. We got a deep team," Jefferson told reporter after a recent win. "You look at the stat sheet tonight. There were like five or six guys in double figures, maybe more. I think one of the guys off the bench was the leading scorer."
© Copyright IBTimes 2023. All rights reserved.