NBA News: Displaced Bulls Forward Knows It's Time For Change
KEY POINTS
Lauri Markkanen may have better touches with the Hornets or Pelicans
The Bulls will unlikely match any offers for Markkanen this offseason
Markkanen could have better chances of being a starter with other teams
Lauri Markkanen admitted he has always been a team player. However, the 24-year-old is also aware that he needs to look out for his future.
Hence, seeing the seven-footer moving to a new team appears imminent. After getting relegated to a reserve role, Markkanen knows that there are opportunities open with other ballclubs.
"My thing is I think I've always been a team-first guy. And I think now it's time to look at the business side of the game," Markkanen stated. "I feel like I'm only 23 years old and I have a lot of basketball ahead of me. It's a good opportunity to look what's out there for me. I can be a focal point. I think I have a lot more to offer... I know I can do a lot more."
After spending his entire career with the Bulls, he is ready to embark on a fresh start and there are several teams reportedly interested. That includes the New Orleans Pelicans, who could offer him a good deal since they have a $17 million trade exception according to NBA reporter Marc Stein.
The Charlotte Hornets are reportedly another team interested in Markkanen, but all these hinges on which team can give the Bulls demand for. That is in the form of a future first-round pick, Shams Charania of The Athletic reported.
Also, it should be factored in that the Bulls can still opt to match any offer for the Finnish player. This is because the Bulls extended a qualifying offer to Markkanen last month.
So if Markkanen signs an offer sheet, Chicago can match it if they so choose. But this would likely depend on the money offered to him.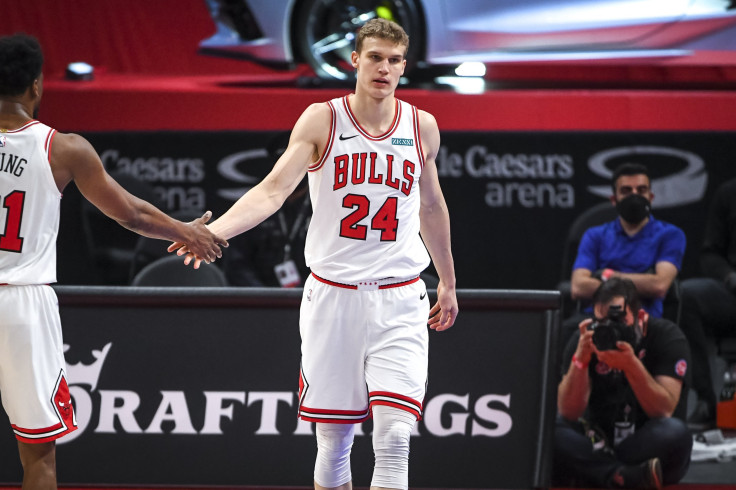 Given that Markkanen has fallen down the ranks, pundits feel that he is most likely better off joining another team.
The Bulls were also reportedly listening to offers for the seventh overall pick of the 2017 NBA Draft, further hinting that it may be time to move on for Markkanen.
Markkanen has proven he be a reliable shooter. But his defense is questionable and there is the angle of injury issues he has incurred in his young NBA career.
© Copyright IBTimes 2023. All rights reserved.