NBA News: Ex-Heat Star Likely To Move Soon; Raptors Opt To Play Hard Ball
KEY POINTS
Goran Dragic sheds more light on controversial comments
The Toronto Raptors may agree to buy him out
Dragic is taking a big risk in passing up on $19 million this season
Goran Dragic is on the clock as an NBA player.
He was recently part of the Kyle Lowry trade, but it appears the 35-year-old is not too coy about suiting up for the Toronto Raptors this coming season.
Dragic created quite a stir when a video clip of him made round on social media on Monday. The Slovenian guard was quoted saying that Toronto is not his preferred destination and added he had higher ambitions.
While it appeared the All-Star guard sent a strong message, it seems there were parts of the interview missing.
"I was in the center of the city and the journalists were there and I was asked about Toronto and it was basically taken out of context," Dragic said to Michael Grance of Sportsnet.ca. "I told them that I had spent seven years in Miami and that would be the preferred destination for me because my family is there and everything, not Toronto."
Dragic is due to earn $19.5 million this coming NBA season, the last one in his current contract.
There is the word going around that the Dallas Mavericks were considering him since the team was looking for a point guard to tandem with Luka Doncic.
However, moving that huge contract will not be easy for the Raptors. He is not seen as a natural fit for Toronto--with the team focusing on their younger core such as Scottie Barnes, Fred VanVleet and Pascal Siakam.
If Dragic is bent on bolting the Raptors, he may need to sacrifice big money. Unless another trade happens, an alternative would be a buyout.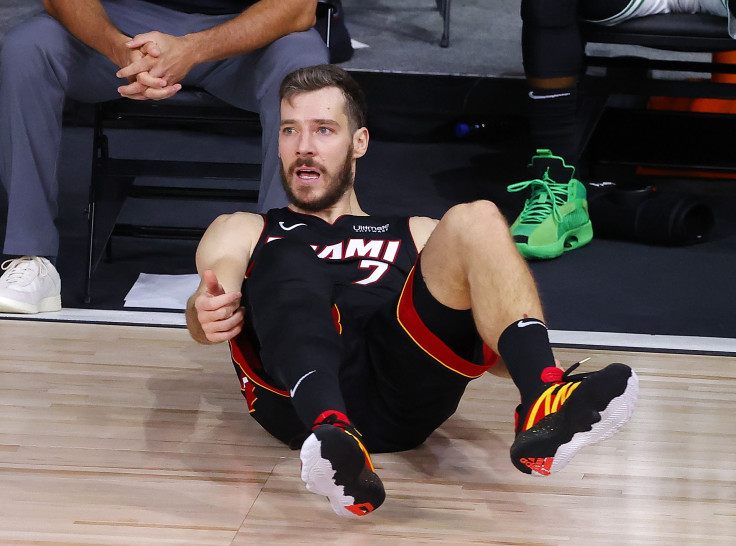 However, the Raptors are unlikely to absorb that $19.44 million. Dragic may be forced to surrender a large chunk of that to get the chance to play for another NBA team.
If he goes that route, Dragic could be taking a risk. It may boil down to a choice of seeing the Slovenian getting a whole lot less to play for the team of his choice.
© Copyright IBTimes 2023. All rights reserved.