NBA News: Lakers' Playoff Picture Dimmer With Anthony Davis Injury Update
KEY POINTS
Anthony Davis could be out for "another four to five weeks" due to his right mid-foot sprain, a report says
Davis has been sidelined due to the foot injury since Feb. 17
The Lakers dropped to 27-32 following Friday's loss to the Clippers
After losing a close but controversial game against the Los Angeles Clippers, the Los Angeles Lakers need all the help they can get to turn their season around.
However, the latest update on injured Lakers center Anthony Davis only aggravated their situation, placing the purple and gold in an even more precarious situation as far as their NBA playoff aspirations are concerned.
The 28-year-old All-Star center could be out for "another four to five weeks" due to his right mid-foot sprain, ESPN's Adrian Wojnarowski reported, citing unnamed sources.
Davis has been sidelined due to the foot injury since Feb. 17.
The earliest that the eight-time All-Star could return to action would be around March 25. If his recovery takes another five weeks, his return may only happen around April 1.
An early return would mean Davis would be available for at least nine games. If he returns in April, there will only be five games left for him to play with the Lakers before the playoffs.
Considering that all the remaining games are important for the Lakers, this development would put LeBron James and company in a tough spot.
Following Friday's loss to the Clippers, the Lakers dropped to 27-32, a serious blow in their quest to avoid the play-in tournament, according to Spectrum News. Hence, their hopes now hinge on the adjustments that head coach Frank Vogel will make.
James has been trying to keep the Lakers' ship afloat but has been given little support from a supposedly All-Star cast. Russell Westbrook has been far from the start that most expected, while the other players in the team have been contributing inconsistently.
The Lakers could still make the playoffs via the play-in tournament. But the chances of the touted franchise making it to the NBA Finals seem to be dissipating due to their misfortunes and injury history this 2021-22 NBA season.
The Lakers have two home games coming up, starting with a Sunday night matchup against the New Orleans Pelicans. Next week, the Lakers will host Luka Doncic and the Dallas Mavericks.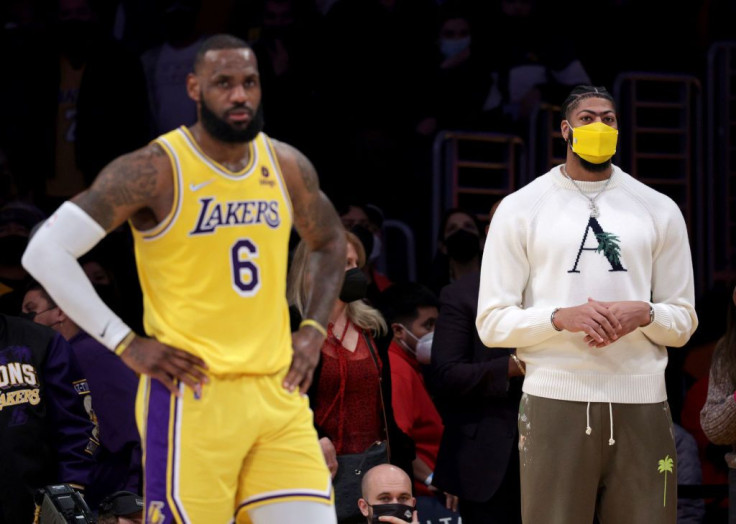 © Copyright IBTimes 2023. All rights reserved.