NBA News: Mavericks Give Veteran Guard Lifeline With Most Stars Sidelined
KEY POINTS
Isaiah Thomas gets a new 10-day deal to help the depleted Dallas Mavericks roster
Thomas' tenure will depend on how he can blend with the Mavs' system
The Heat vs. Spurs game got canceled after Miami was unable to meet the required minimum of available players
The Los Angeles Lakers' loss is the Dallas Mavericks gain following reports that Isaiah Thomas has signed a second 10-day deal.
The 32-year-old spitfire guard brings his act to the Mavericks who have several players grounded due to the NBA's health and safety protocols, NBA.com reported.
Among the players out of action include Luka Doncic, Reggie Bullock, Tim Hardaway Jr. and Maxi Kleber.
With the Lakers, Thomas put up credible production coming off the bench. He averaged 9.3 points in the four games.
While Thomas can bump up the offensive end, the Lakers opted not to give him a second 10-day deal.
Despite his scoring prowess, Thomas is seen as a defensive liability–especially when matched up with bigger guards.
"I.T." has since struggled to recall his old form but is hoping to fit in with the right team. That opportunity could be with the Mavericks.
From here, it remains to be seen if Thomas can either get another 10-day deal or a contract that would see him stay on for at least the remainder of the 2021-22 season.
Thomas is one of several names who have gotten a new lease on life to return to the league.
Other names who have signed similar replacement player deals include Greg Monroe (Minnesota Timberwolves) and Wes Matthews (Milwaukee Bucks).
With the COVID-19 issue getting worse once more, teams have been allowed to sign replacement players to address roster voids.
There are still several free agents whose names ring a bell such as Michael Beasley, Jamal Crawford and Mario Chalmers. Their potential fit to NBA squads was discussed in a previous post here on IBTimes.
The latest NBA game that had to be postponed was the one between the Miami Heat and the San Antonio Spurs.
Injuries and positive COVID-19 tests prevented the Heat to field the required number of players available (8).
It was the 10th game postponed by the NBA this season, the Associated Press reported.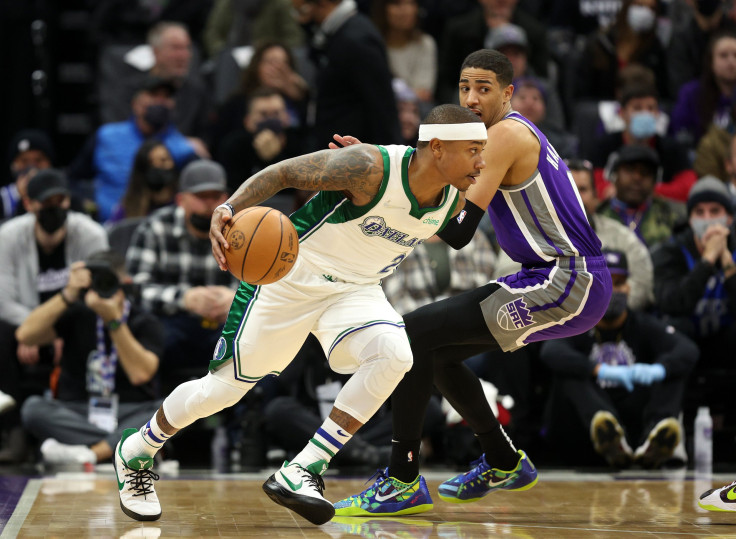 © Copyright IBTimes 2023. All rights reserved.