NBA News: Mavericks Team Owner Never Entertained Thoughts Of Trading Latvian Center
KEY POINTS
Kristaps Porzingis was never on the trading block, according to Mark Cuban
Porzingis is putting up good numbers for the Maverick, but his defense needs work
Cuban explains how trading Porzingis would place the Mavs in a much worse situation
Kristaps Porzingis is now showing what he can do for the Dallas Mavericks.
He has had a rocky run for the past couple of years, mostly struggling to stay healthy. But it appears the patience of team owner Mark Cuban is finally paying off.
The Mavs have managed to rack up a 9-7 win-loss card in the Eastern Conference, despite not having their top guard Luka Doncic.
Porzingis has long been criticized for not doing his part, a reason why his name has been the subject of multiple trade rumors.
Despite those struggles, Cuban explained that trading Porzingis at some point never crossed his mind.
"I've always believed that KP hasn't played his best basketball yet. Now you're seeing why we didn't trade him," Cuban told NBA.com. "He's a great player. He's a good dude. All of my experiences with him have been positive. So why would we do that?"
Cuban also pointed out that he would not be surprised if the name of Doncic would be the next subject of NBA trade rumors.
The 22-year-old guard has been astounding, but his absence is something critics are likely to feast on.
As for Porzingis, the key is staying healthy. He spent the last four years trying to whip himself into shape, and it appears all the sacrifices he made are now finally gaining dividends.
"I feel great," Porzingis stated. "My body is feeling the best that it's felt in a long time."
Although Porzingis has proven to be a great contributor for the Mavs, his mesh with Doncic is still under the radar.
With the Slovenian guard hampered by a knee injury, it is the All-Star center's time to step up and take some load off Doncic.
Porzingis appears to be doing just that, putting up huge numbers for the Mavericks.
In 11 games, the No. 4 overall pick of the 2015 NBA Draft has been averaging 20.3 points, 8.3 rebounds, and 2.0 assists in 29.5 minutes of action per Basketball-Reference.
The contributions of Porzingis are impressive, but the last eight games of the Mavs managed to put up only a 4-4 record.
Dallas has been better with him off the floor, especially on the defensive end, CBS Sports pointed out.
So aside from trying to blend in with Doncic, Porzingis will have to find a way to play better defense and put his 7-foot-3 frame to good use.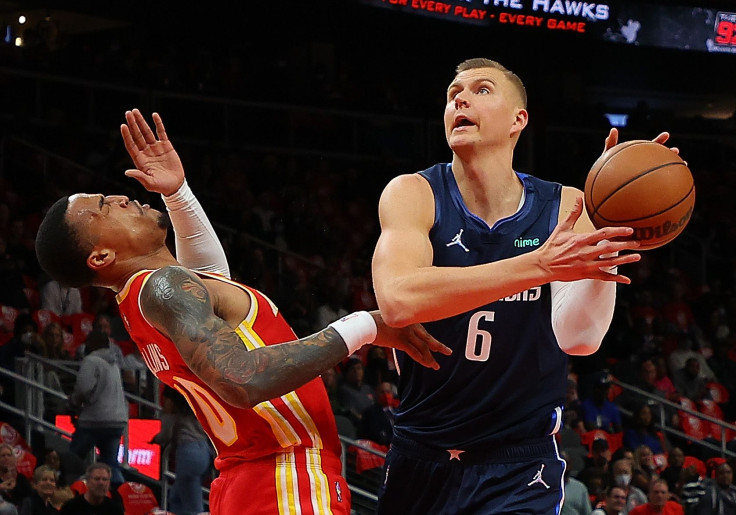 © Copyright IBTimes 2022. All rights reserved.
FOLLOW MORE IBT NEWS ON THE BELOW CHANNELS