NBA Rumors: Heat's All-Star Guard Plans To End Career On One-Day Deal With Raptors
KEY POINTS
Kyle Lowry plans to end his career as a Raptor even if it means agreeing to a one-day deal
Lowry admits he never wanted to leave Toronto
The Raptors are likely to give him a proper sendoff
Kyle Lowry is at the point of his NBA career where his current contract may be his last.
He signed a three-year deal with the Miami Heat, and there is no assurance he would get a new lease once it runs out.
By that time, Lowry would already be 38 years old, an age where most NBA players call it a career.
It appears the six-time All-Star is pretty much aware of that and already has a good swan song in mind once it is time to wrap up his storied NBA run.
Speaking to the Undefeated, the 24th pick of the 2006 NBA draft shared how he would want to retire as a member of the Toronto Raptors, referring to the last team he played for as "his everything."
"Like I've said, and I'll say it now, I will sign a one-day contract and I'll retire as a Toronto Raptor," Lowry stated.
Considering the 6-foot guard is well-loved in Toronto and suited up for 601 games with the franchise, the response was understandable.
Also, it should not be forgotten that it was with the Raptors where Lowry won his first and only NBA title in 2019.
Before he left for Miami, most Raptors fans preferred that Lowry stay. One of them includes Superfan Nav Bhatia, who branded him as a great Raptor when he appeared on the Sports for All PH podcast.
"I thank him for what he does on the court and inside the locker. I want him to come back," Bhatia said at the time.
Lowry admitted that he continues to converse with Raptors general manager Bobby Webster and president Masai Ujiri, stating that leaving Toronto was bittersweet.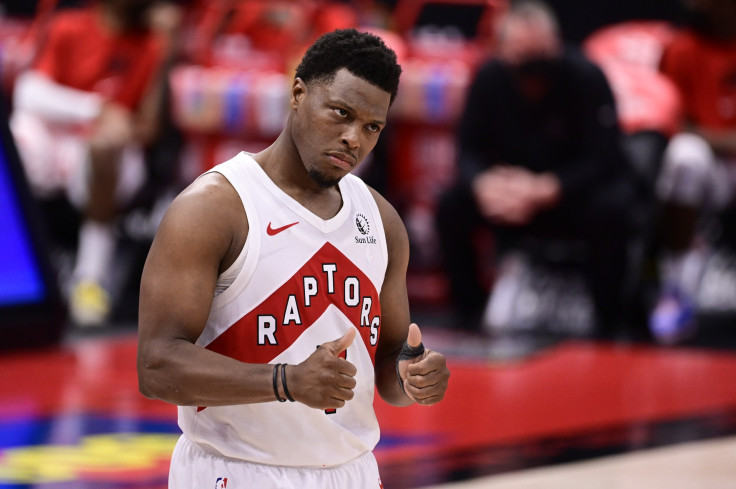 For now, Lowry is focused on his ties with the Heat.
© Copyright IBTimes 2023. All rights reserved.