NBA News: Nets Respect Kyrie Irving But Maintains Stance On COVID-19 Protocols
KEY POINTS
Kyrie Irving's may hurt the Brooklyn Nets' NBA title drive
Irving's name starts to swirl in the trade rumor mill
The Nets advise Irving to take the COVID-19 vaccination
Kyrie Irving of the Brooklyn Nets will be sidelined for an indefinite time even if he is healthy.
The reason behind this needs no explanation as most know that it is because of his stance on the COVID-19 vaccination.
While the franchise respects his decision, the Nets made a business move on the matter. It was a bold one for general manager Sean Marks.
To cut it short, the only way Irving will be seen back in NBA action is if he adheres to the vaccine mandate requiring players to be jabbed before they are allowed to play–particularly in New York.
Regardless of that, it was later added that the All-Star guard's stance is more of advocacy.
In a report by Shams Charania of The Athletic, it was stated that Irving is not entirely against getting the jab.
Instead, he is making his stance to carry the fight for those who are upset about losing their jobs because of the vaccine mandate.
In all, Irving wants to be the "voice of the voiceless," according to an unnamed source.
It is not the first time that Irving has held out and stood for something.
NBA trade scenarios involving Irving have popped up. But for now, seeing the All-Star guard getting jabbed is what most are closely monitoring.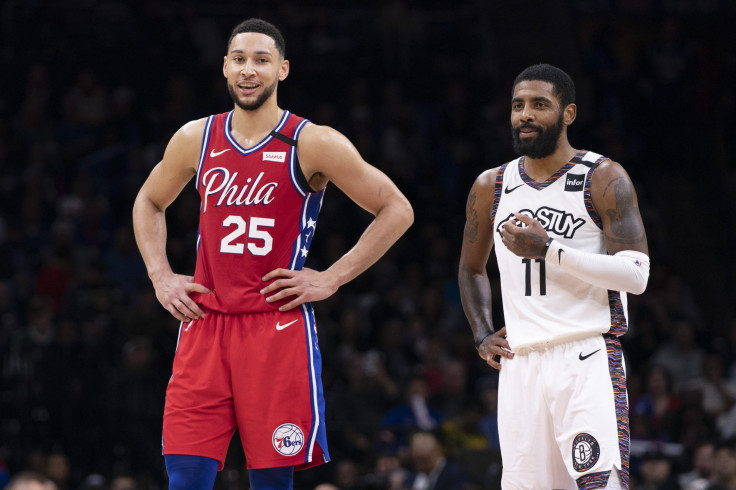 © Copyright IBTimes 2022. All rights reserved.
FOLLOW MORE IBT NEWS ON THE BELOW CHANNELS