NBA News: Pelicans' Offseason Moves Points At Another Season Without Playoff Basketball
KEY POINTS
The Pelicans missed out on key free agents this summer
Graham and Valanciunas are expected to fill gaps
New head coach Willie Green has an opportunity to build a winning culture
The New Orleans Pelicans are staring into the depths of their souls heading into the post-free agency part of the NBA offseason.
It was heavily reported that they were in deep talks with the Toronto Raptors in a sign-and-trade deal that would see them land Kyle Lowry as their starting point guard Lonzo Ball was dealt to the Chicago Bulls in a similar manner.
But Lowry decided to join the Miami Heat for $5 million less than what the Pelicans offered.
Prior to the offseason, it was reported that Zion Williamson was disappointed with where the Pelicans were, including frustrations with Stan Van Gundy's coaching, trading away J.J. Redick mid-season, and uncertainty over whether restricted free agents Ball and Josh Hart would return to the team.
However, they needed to address the entire team as a whole going into free agency and general manager David Griffin surely had his hands full.
The Pelicans received veterans Tomas Satoransky and Garrett Temple plus a second-round pick in the Ball trade, which solves some of their bench depth problems in the guard position.
To replace Ball, the Pelicans also got Devonte' Graham in a three-team trade, which is a decent move to open up the floor even more for Williamson and Brandon Ingram.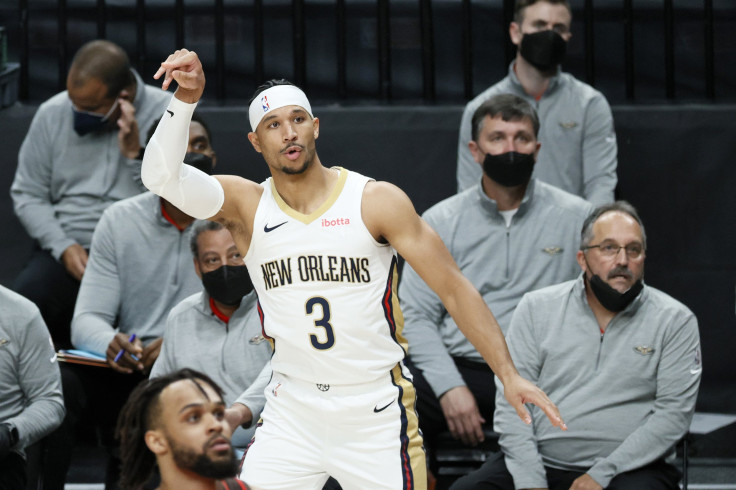 Hart has been extended the qualifying offer and a sign-and-trade deal for the Sacramento Kings' Buddy Hield has been discussed as well.
Should that materialize, Hield will be expected to be the starting shooting guard, bumping Nickeil Alexander-Walker to the bench and Kiera Lewis Jr.
They were also able to acquire their desired draft pick in Trey Murphy III after they traded down and Pelicans fans should watch him closely during the ongoing NBA Summer League as he has the potential to break out in the coming years.
Despite another disappointing season looming in the distance, Pelicans fans shouldn't be worried.
Ingram isn't 24 just yet and he's since become a key piece for the Pelicans, Williamson is just starting to find his stride, Graham will be a fun combo guard to watch, and Jonas Valanciunas (acquired in the Graham trade) is expected to give the franchise's star some relief in the frontcourt.
Former Suns assistant coach Willie Green has been named as the new head coach, and the 39-year-old is a great mentor to have for a young Pelicans team.
Playoff contention should not be expected this season from the Pelicans, but fans should see some improvements across the board thanks to this offseason.
© Copyright IBTimes 2023. All rights reserved.