NBA News: Scottie Pippen Bemoans One Thing He Failed To Do For Michael Jordan
KEY POINTS
Scottie Pippen has opened up about several controversial issues about his life and career in his book "Unguarded"
Pippen talks about the infamous murder of Michael Jordan's father in 1993
A former mafia member reveals what he knew about the murder at the time
Scottie Pippen has been reflecting on what he could've done during one of the lowest points of Michael Jordan's life.
The sporting world has stunned when news broke that Jordan's father, James R. Jordan Sr. was murdered in 1993.
At the time, Jordan was at the pinnacle of his illustrious NBA career, having just pulled off the Chicago Bulls' historic first championship three-peat.
Being a very private person, Jordan didn't connect with almost everyone in his circle, including his then-Bulls co-star Pippen, when he's in the wake of his father's death.
For Pippen, something about his personal relationship with Jordan could've changed had he not given up on reaching out to his former teammate at the time.
"Michael's father, James Jordan, had been murdered," Pippen wrote on his controversial book "Unguarded." "The two were inseparable. When I heard the news, I should have reached out to Michael right away. Instead, I went through the Bulls' PR department, and once they told me no one from the organization had been in contact with him, I gave up."
"To this day, he and I haven't spoken about his father's death."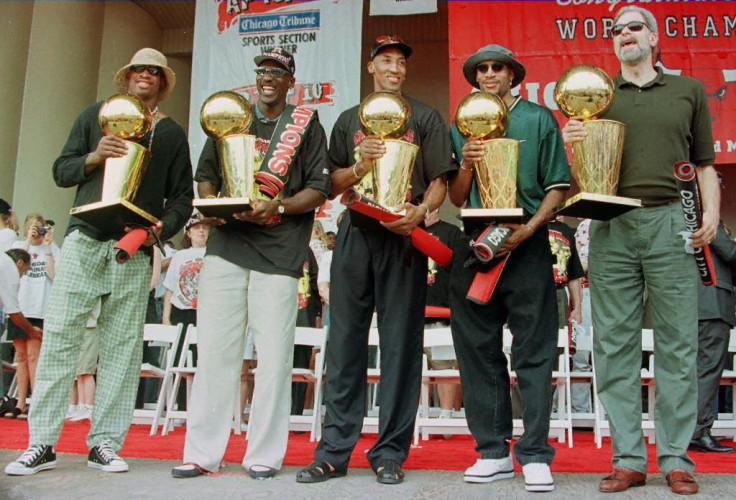 As expected, various rumors about James' death swirled, including the infamous alleged involvement of the mafia.
Jordan then took a two-year NBA hiatus to lament, but it only added fuel to the fire.
In 2019, former New York City Italian mobster Michael Franzese--who had a wide connection with big-name sports personalities back then--attempted to lift the lid on the subject once again.
According to Franzese, the public has managed to link Jordan's gambling issues with the murder of his father, but he had no "first-hand knowledge" about it.
Hence, the only thing he knew, based on what he was "told," was that the NBA wanted Jordan to take a break.
"Again, I don't have first-hand knowledge of this, but being that I was working with the NBA at that time, I was told he was told to leave the NBA around the time his father got murdered because stories are about to come out that because of Michael's gambling habit, his father paid the price. The plan is always, from I was told, for him to come back," Franzese recalled.
"Putting it all together, and knowing that Michael did have this gambling issue, that is very possible."
© Copyright IBTimes 2023. All rights reserved.