NBA News: Zion Williamson Goes Viral After Being Hilariously Mocked In New Orleans
KEY POINTS
Zion Williamson has not played a single game for the New Orleans Pelicans this season
Williamson was mocked at the recent Mardi Gras celebration in New Orleans
CJ McCollum has broken his silence about his teammate's situation
Some New Orleans Pelicans fans couldn't help but express their candid thoughts on Zion Williamson's lengthy absence.
Williamson has been regularly making the headlines for all the wrong reasons.
The Pelicans forward has only played 61 games last season due to injury.
While recovering, he once again incurred a reported foot injury and will be out for an indefinite period of time.
Throughout the current season, Williamson has made a couple of public appearances. Some were happy to see him supporting his team, but others were more concerned about his evident weight gain.
As a result, the former No. 1 overall pick has been trolled all over the internet. What's even more shocking, some New Orleans locals joined the trolling and mocked Williamson during the recent Mardi Gras parade.
During the parade, one float stood out and drew attention from the crowd as it had a Williamson artwork on it.
In the float, the Pelicans star was drawn exaggeratedly plump, emphasizing Williamson's significant weight gain while being sidelined.
Williamson has also been a hot topic of discussion the past week. After being linked to trade rumors, the All-Star forward was then criticized by his former teammate JJ Redick for not immediately reaching out to his new co-star CJ McCollum.
Redick accused Williamson of being "a detached teammate" and claimed that it has been going on since he joined the Pelicans.
"This is a pattern that we're seeing with Zion [Williamson], again and again, look, I was his teammate," Redick said on ESPN's "First Take." "I can describe him as a detached teammate. That is an accurate statement."
"This is just a basic, basic level of humanity being a teammate," he pointed out.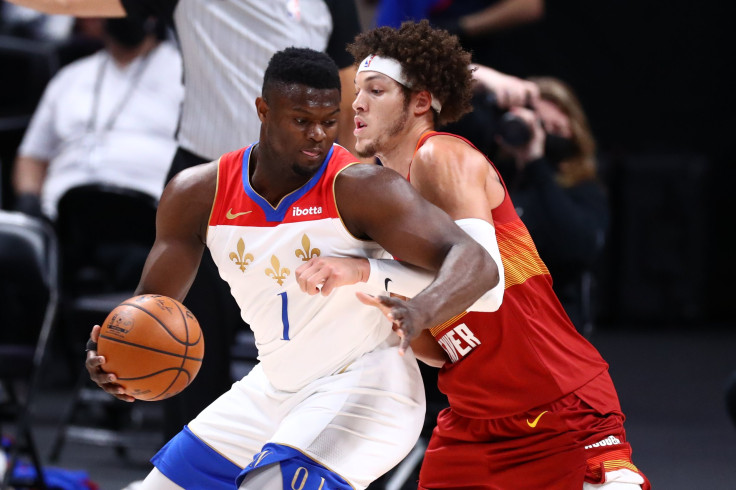 McCollum, on the other hand, had earlier said that he will get to the bottom of Williamson's situation.
The Pelicans newcomer then provided an update about Williamson soon after and urged the public to let his teammate have a peaceful recovery.
"Leave the young fella alone, man," McCollum said of Williamson's status. "He's trying to rehab in peace. [He's] Trying to get himself ready to come back. We spoke, and I'll speak to him later this week or next and just catch up with him."
"He's going through a lot. You guys are putting him on the spot on the daily. I think he's just trying to recover on his own time and focus on his rehab. I know what it's like [to be injured]. You feel disconnected. You feel away. It's tough mentally and psychically. I know it's frustrating."
© Copyright IBTimes 2022. All rights reserved.
FOLLOW MORE IBT NEWS ON THE BELOW CHANNELS