NBA Playoff Picture 2022: Heat, Bucks, 76ers, Celtics Fighting For Top Spot In East Bracket
With only 10 days left in the regular season, four Eastern Conference teams remain in the hunt for the No. 1 seed in the 2022 NBA playoff picture. The Miami Heat, Milwaukee Bucks, Philadelphia 76ers and Boston Celtics are all within two games of each other atop the standings.
Miami has clinched a playoff berth with the best record in the East. The Heat are only a game ahead of the Bucks for the top spot in the East bracket. Milwaukee is a game ahead of both Philadelphia and Boston.
The Heat defeated the Celtics 106-98 on Wednesday night in a pivotal contest. The NBA's hottest team, Boston has lost two games in a row since starting center Robert Williams suffered a knee injury.
On Tuesday, Milwaukee outlasted Philadelphia 118-116. Giannis Antetokounmpo blocked a shot attempt by fellow MVP candidate Joel Embiid in the final seconds to preserve the win. When Antetokounmpo and Jrue Holiday have both played this season, the Bucks have a 37-12 record.
There is plenty of incentive for the contenders to try and solidify the No. 1 seed in the East playoff picture. Doing so comes with home-court advantage until the 2022 NBA Finals. It would also likely mean avoiding the Brooklyn Nets in the first round of the postseason.
The Nets are on track to make the playoffs with one victory in the play-in tournament. With Kevin Durant healthy and Kyrie Irving eligible to play in home games, Brooklyn could be a dangerous No. 7 seed, which will face the No. 2 seed in the first round of the postseason.
The No. 1 seed would avoid the Nets until the conference finals. The Cleveland Cavaliers, Charlotte Hornets or Atlanta Hawks are likely to earn the No. 8 seed and present a much easier first-round matchup for the team that finishes atop the East bracket.
Milwaukee visits Brooklyn on Thursday night. On their way to winning the 2021 championship, the Bucks needed seven games and overtime in the deciding contest to beat the Nets in a second-round playoff series.
The Bucks host the Celtics on April 7 in the only remaining regular-season matchup between the East's top four teams.
The No. 5 seed Chicago Bulls and No. 6 seed Toronto Raptors both trail Boston and Philadelphia by 2.5 games in the standings.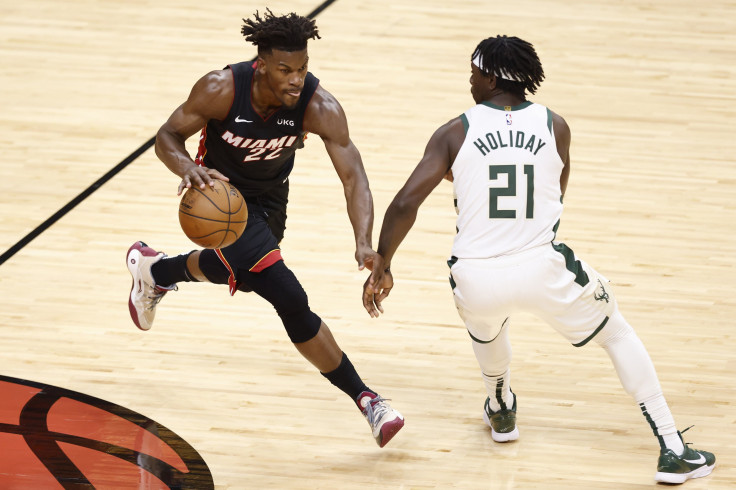 © Copyright IBTimes 2023. All rights reserved.