NBA: 'Pretty Cool,' Says Los Angeles Lakers' LeBron James After Clinching World Record
Los Angeles Lakers' LeBron James became the very first player in the history of the National Basketball Association (NBA) to score a triple-double against every team in the league.
James clinched the record during LA Lakers' 112-107 victory over Oklahoma City Thunder at the Staples Center Stadium on Tuesday. The 34-year-old Power Forward bagged 25 points, 11 rebounds and 10 assists in the win as he registered his 86th career triple-double.
Speaking about the NBA record, James said," I don't know what to think about it, to be honest. But it's a pretty cool stat and I'm glad it happened."
Talking about just this season, James has already struck five triple-double, including the record-breaking one against Thunder on Tuesday, which handed James a three-game streak of triple-doubles to begin this month.
After his triple-double against the Chicago Bulls on Nov. 5, James told the media," A triple-double means absolutely nothing to me if it's not in a win."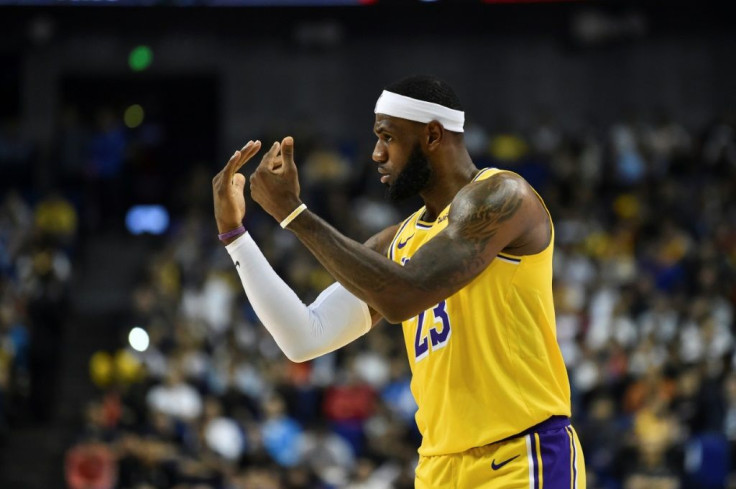 So the three-time NBA champion likely cares more about the fact that the Lakers have remained table-toppers in the Western Conference with 12 victories and two defeats.
"My team-mates have made shots for me throughout my career; coaches have put me in a position to be successful. Hopefully, in all those triple-doubles I've got a winning record because that's what's most important," added James in a post-match interview on Tuesday.
It is not surprising to watch James in such a tremendous form as the Lakers' player has already once mentioned earlier this season about his significant improvement. When the season began, James was optimistic about being healthy enough to contribute more this season than in the past and that's exactly what he has been doing.
"I'm playing injury-free. I'm not injured. My quick-twitch is back. My speed is back, my strength is back," said James in an interview.
Houston Rockets' Russell Westbrook is the next best after James with triple-doubles against 29 out of the league's 30 teams.
© Copyright IBTimes 2023. All rights reserved.