NBA: Rudy Gobert Involved In Heated Feud, Says Will 'Take Justice Myself'
KEY POINTS
Rudy Gobert and OG Anunoby were involved in a scuffle that led to a double ejection
The Jazz lost against the Raptors, 92-101
Gobert said after the game that he'll 'take justice myself'
The reigning Defensive Player of the Year was caught in a scuffle against Toronto Raptors' OG Anunoby during their recent matchup in Utah. The Jazz hosted the Raptors and fell short against the defending champions 92-101.
The heated altercation between the two happened in the final minute of the game. Gobert and his team were fighting for one last run for a late comeback as they trailed 92-97 when the encounter happened.
The Stifle Tower got tangled with Anunoby as the Jazz went down on defense – highlighted by an apparent elbow strike from the Toronto forward. The two exchanged shoves until the officials, security and teammates had to separate them. The referees sanctioned the two with a double ejection.
After the game, Gobert said to the press his frustrations of the situation. He said that Anunoby tried to elbow him in the face. He then shared how it wasn't handled well by the officials. " And the guy who's getting paid to protect the players didn't do his job. We both got ejected when I didn't do anything back, which I don't understand."
He added that the next time something like that happens he's going to have to take matters in his own hands. "Next time I'll do justice myself so (they) can eject me for a reason."
Gobert is known to be a defensive specialist and a key part in the Jazz's recent success. He was selected for the first time in his career as a participant to the All-Star weekend. He is averaging 15.2 points, 13.9 rebounds and 2 blocks per outing.
The Utah Jazz is currently fourth in the highly contested Western Conference with a 41-23 record. The team is currently 5-5 in their last 10 games and is only a few games behind the third-seeded Denver Nuggets. The Nuggets are at 43-21 and are neck and neck with the LA Clippers. The Toronto Raptors, on the other conference, hold a 46-18 record and hold the second seed in the East.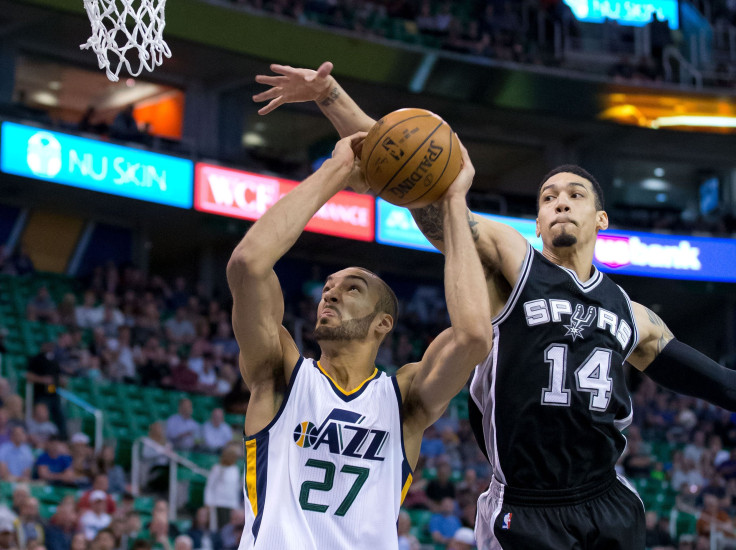 © Copyright IBTimes 2023. All rights reserved.