NBA Rumors: Andrew Wiggins Deal Could Be Big For Warriors
KEY POINTS
Wiggins could be surprise player for Dubs moving forward
Wiggins can play his natural small forward spot
Wiggins can break out and show his true worth with Warriors
The Golden State Warriors practically cleaned house, dealing away D'Angelo Russell and more by the NBA trade deadline last Feb. 6. In return, the Dubs did get Andrew Wiggins although not all are confident on what he brings.
With the criticism that Wiggins has gotten this NBA season, it is not hard to figure out why there are some negative perceptions on the Warriors' end. But if one looks closely as his performance, the top pick of the 2015 NBA Draft is not performing below par. In fact, his averages are above his career numbers.
A look at Basketball-Reference.com shows Wiggins averaging 22.4 points, 5.2 rebounds and 3.7 assists in the 42 games he has played with the Minnesota Timberwolves. These are far better than his career numbers of 19.7 points, 4.3 rebounds and 2.3 assists. Hence, it may be a case of simply not being the guy head coach Ryan Saunders needs over in Minnesota. But that may not hold over in Dub City.
Though his value may not be felt this early, Wiggins finds himself with a more talented team. The only hitch for the remainder of the 2019-20 NBA season is that some of those big name stars are still in sick bay. Stephen Curry and Klay Thompson are still on the mend, leaving Draymond Green all by his lonesome. Once everyone is healthy, expect the Warriors to come out with a different look by next NBA season.
Speaking of Green, he sees Wiggins as a good long-term fit for the Warriors. The 24-year-old Canadian can play the wings and good defense when needed, NBC Sports reported. Known for being critical about his teammates, those words from the 29-year-old cager should provide Wiggins with a big morale boost.
Also, there is probably some NBA followers forgot about Wiggins. Known to play best as a small forward, the 2015 NBA Rookie of the Year underwent a period of transition. Several years back, he was experimented on to play the shooting guard position. And while that made the T-Wolves taller, it never really did wonders to their campaign. With the Warriors, he does not need to play the guard position and just his natural forward slot. Though he pales in comparison to Kevin Durant, there is no denying that he provides head coach Steve Kerr with added firepower.
The true worth of Wiggins may not be felt this 2019-20 NBA season. Though he debuted with a bang, what he really brings to the Dubs may not be seen until the 2020-21 NBA wars.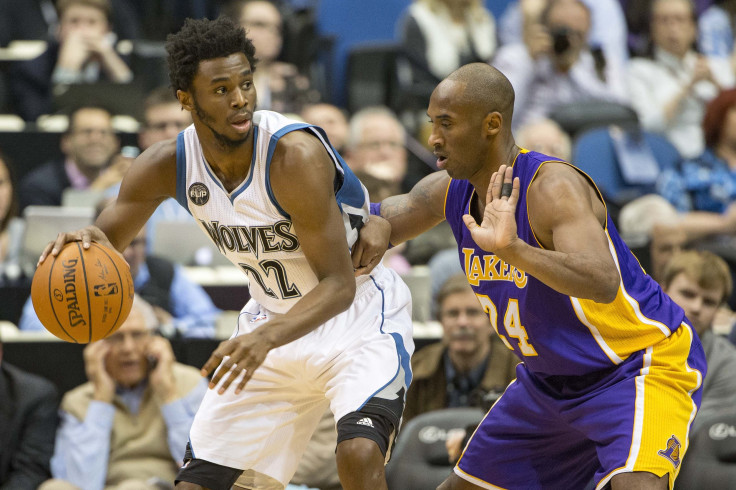 © Copyright IBTimes 2023. All rights reserved.