NBA Rumors: Bulls, Hawks And Pistons Considering 2020 Slam Dunk Champ From Heat
KEY POINTS
Three NBA teams interested in beefing up defensive side with Derrick Jones Jr.
Bulls could add another slam dunk champion in Jones Jr.
Heat unlikely to re-sign Derrick Jones Jr. for coming NBA season
The Miami Heat made a great run last NBA season although there were some players who were forgotten in the NBA playoffs. That included Derrick Jones Jr., someone who made waves when he won the 2020 Slam Dunk contest during NBA All-Star Weekend.
Though he is an exciting player, his playing time will depend on what he brings for the Heat – especially in the playoffs. He is one of the unrestricted free agents this summer and there is no word if Miami plans to bring back the 23-year-old small forward.
Regardless, there are teams who are expected to check him out. And according to Barry Jackson of the Miami Herald, there are at least three teams interested in him. That list includes the Chicago Bulls, Atlanta Hawks and the Detroit Pistons. It appears these three teams are considering the 6-foot-6 small forward, likely due to his athleticism and development potential.
In the regular 2019-20 regular season, Jones hardly came out with impressive numbers. He averaged 8.5 points, 3.9 rebounds and 1.1 assists in 23.3 minutes of action in 59 games. He hardly saw action in the playoffs, made even worse by the fact he suffered an ankle injury in the first-round meeting against the Indiana Pacers. He played in only 15 games, averaging only 1.5 points in just 6.5 minutes of action per NBA.com.
For the Bulls, Hawks and Pistons, Jones' defensive ability is seen as the reason behind the interest. Though his shooting leaves a lot to be desired, the fact that he is only 23 means that there is still time for him to work on it. These three squads and possibly more could take that chance, seeing that Jones has the potential to evolve as one of the league's top stars.
If Jones ends up with the Bulls, Chicago will add another slam dunk champ to the ranks. Zach LaVine is a two-time titleholder and who could forget the memories Michael Jordan had during his young career in slam dunk competitions, NBC Sports reported.
But the key facets for Jones is his age and ability to defend. He is likely to thrive in the open court but needs to add some outside shooting for better point-production with the Bulls. This holds as well for other teams he may end up playing for in the 2020-21 season.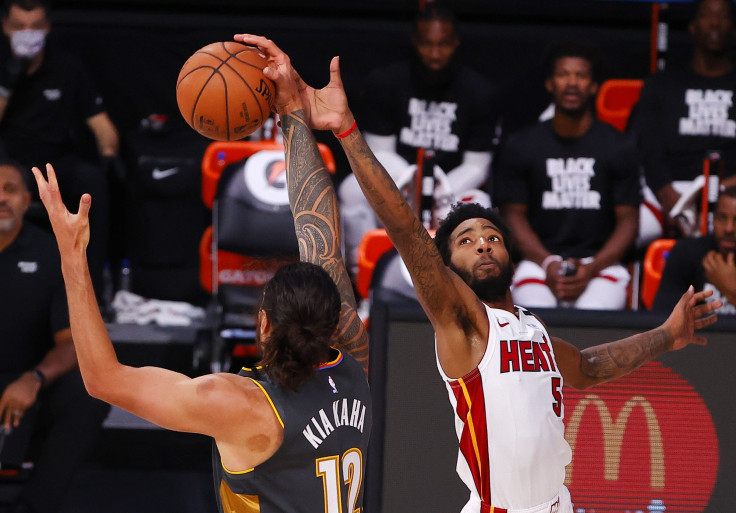 © Copyright IBTimes 2023. All rights reserved.