NBA Rumors: Cavs Tired Of Injury-Prone Star Who Failed To Live Up To Expectations
KEY POINTS
The Cavs seem upset about not getting their investment in Kevin Love.
Love and Collin Sexton could be trade pawns for Ben Simmons
The All-Star big man needs to stay healthy next season
Kevin Love has yet to find out what the Cleveland Cavaliers have planned for him.
There are rumors about him being relegated as a backup player.
He is set to receive $60 million for the next two seasons, money that is technically going to waste.
A buyout is suggested by some, but the All-Star big man made it clear that no talk about such has been made in a previous post.
Aside from that, Love has yet to know what his role will be for the 2021-22 season.
With the Cavs turning to much younger cagers moving forward, speculation of a potential NBA trade involving Love is in the air.
Nothing close to that has happened. That is subject to change. If a recent claim by Chris Fedor of Cleveland.com is to be inserted, it seems pretty clear that the Cavs are not too thrilled with Love–not only at present but from the last three seasons.
Such is understandable. Love was supposed to be the new pillar of the Cavs, especially after LeBron James left and joined the Los Angeles Lakers.
Rather than live up to that role, the five-time All-Star has struggled to stay healthy and contribute big numbers to Cleveland.
His absence is reportedly bemoaned by members of the organization, despite his colorful credentials.
A trade involving Love is not easy at this point although there is Ben Simmons of the Philadelphia 76ers to consider.
Aside from the 33-year-old, the name of Collin Sexton has also been mentioned in NBA trade rumors.
However, nothing has come close to suggesting a potential Love and Sexton trade for Simmons.
Philly could be a good landing spot for Sexton. As far as Love is concerned, they may not be room for him unless head coach Doc Rivers tweaks things for the coming season.
Love, who played only 25 games last season, will just have to ride out the tide.
But above all, his ability to stay healthy and produce big numbers will factor in–assuming an NBA trade is on the table.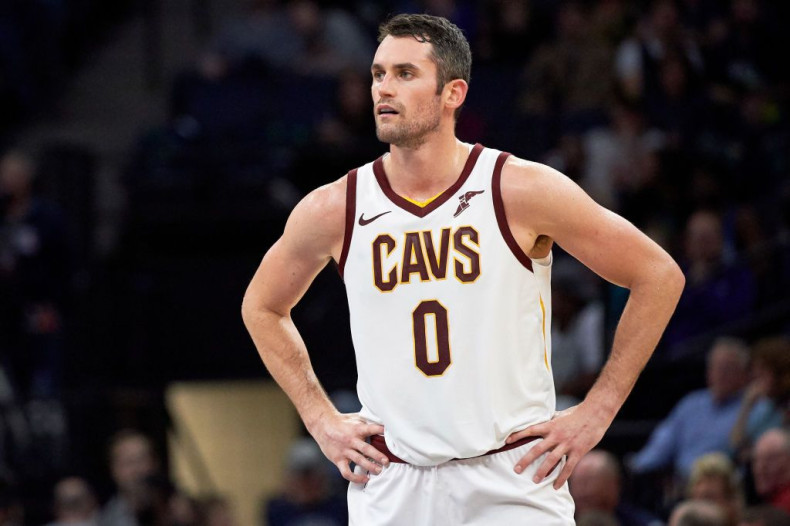 © Copyright IBTimes 2022. All rights reserved.