NBA Rumors: Chicago Bulls Sticking With Boylen For Now, Self Still In Play
Jim Boylen prides himself with impressive credentials, although these mean nothing if he is unable to direct the Chicago Bulls towards the right path. Worse, the Bulls may end up holding one of the worst records in the NBA this season, a factor that could likely dictate whether he stays or goes.
Boylen succeeded Fred Hoiberg last December after a 5-19 win-loss record. Right now, Chicago is 20-52 for the season. With 10 games left the best they can hope for is to reach 30 wins or end up with 62 losses. No matter how one looks at it, the Bulls have hardly improved since Boylen took over the head coaching reigns.
Looking ahead, the question on whether Chicago will keep Boylen or go with another head coach is up in the air. Ideally, coaches who inherit a head coaching season during a season would go on to stay until next NBA season. However, the case of Boylen is different with several players unhappy on his watch.
It wasn't too long ago that several players complained that Boylen took it to the extreme during practices. A mutiny was looming but somehow that noise bogged down, Yahoo Sports reported. Regardless, it was pretty clear that all is not well over in Chicago.
Incidentally, it was the lack of energy and spirit that got Hoiberg fired. This was cited no less by the Vice President of Basketball Operations Jim Paxson back in December. Should this be the case, Boylen fairly seems to be on the same page and hence likely to get the boot.
Assuming the inevitable happens, who will the Bulls hire as their next NBA head coach? One name that has been heard off in recent weeks is Bill Self. The Hall of Fame coach has been mentioned as possibly leaving Lawrence but the Kansas City star may have just set the records straight.
"I don't know where that came from. I've never talked to anybody from the Bulls about any employment opportunities. They have a coach and I'm not a candidate for that position and will not be," Self said, via Bleacher Report.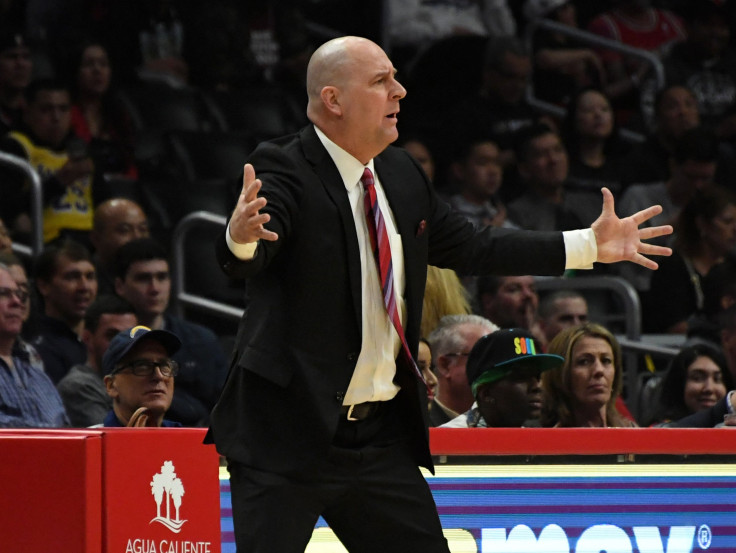 That could be the case, for now, which means Boylen's job is safe. This could hint that the Bulls will see first how the 53-year-old coach can whip up the Bulls for the early part of next season. If the progress hardly improved, expect Chicago and Self to be the hot topic of the NBA rumor mill once again.
© Copyright IBTimes 2023. All rights reserved.