NBA Rumors: Coronavirus Complicates Future Of Antentokounmpo
KEY POINTS
Bucks need to work on the contract extension of Antetokounmpo
Antetokounmpo likely to stay in Milwaukee
Multiple teams will try to pry Antetokounpo away from Bucks
The NBA is on forced suspension no thanks to the coronavirus getting out of hand. And while basketball fans are left to wait, the meter is running on teams and several players. As most know, there are big names like Anthony Davis and Giannis Antetokounmpo whose contracts need to be addressed. Of the two, it is the Greek Freak's future that needs to be addressed by the Milwaukee Bucks.
Before the season was suspended by NBA commissioner Adam Silver, the Bucks were leading the helm over at the Eastern Conference with a 53-12 win-loss record. There is no denying that Antetokounmpo was a big reason behind that run together with Khris Middleton, Brook Lopez and the rest. Without a doubt, the 25-year-old is the face of the franchise at the moment and Milwaukee can enjoy that for as long as he is still under contract.
Unlike Davis, Antetokounmpo still has one year remaining in his deal. He is not scheduled to be a free agent until 2021 but it would be wise for the Bucks to lock him up as early as now. But the question is will Antetokounmpo or the Bucks want a long-term lease in the event the NBA ends up scrapping the season? As Silver mentioned in a previous post, that is a possibility.
The Bucks can lessen complications by offering Antetokounmpo a supermax extension once the current NBA season is officially closed. Unless something comes up, the belief is that both sides will come to terms. If nothing gets done, it is here where things get a bit tricky. The 15th overall pick of the 2013 NBA Draft could end up listening to offers from other NBA teams. Among the teams expected to give chase include the Miami Heat, Toronto Raptors, San Antonio Spurs and New York Knicks, the Bleacher Report reported. The Lakers could also try to pitch to him although LeBron James would have to agree to a big pay cut.
A telling factor would have been how the Bucks ended this 2019-20 NBA season. An NBA title would have likely sealed the deal. If they fall short, it may depend on how deep Mike Budenholzer was able to steer the squad. These are factors to watch out for - something that may never come to fruition if the NBA calls off the remainder of the season.
Antetokounpo could settle things down if he agrees to the veteran extension which would pay him 35 percent of the 2021-22 salary cap. The means other teams can only offer him up to 30 percent, lowering the chances of the Bucks losing its grip on the prized forward. Right now it all boils down to a game of numbers - most of which can gain clarity once the COVID-19 issue dies down.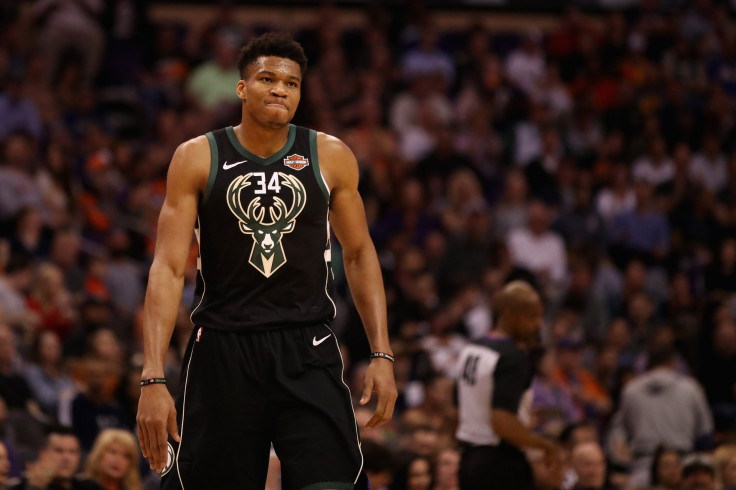 © Copyright IBTimes 2023. All rights reserved.