NBA Rumors: Cousins Could Be Headed Back To Los Angeles But Not With Lakers
KEY POINTS
The Los Angeles Clippers may go after DeMarcus Cousins
Cousins could reunite with Patrick Patterson and Rajon Rondo in Los Angeles
His injury history remains a concern for the Clippers and other teams
With Andre Drummond no longer within reach, the Los Angeles Clippers will have to move on and find another potential big man to join the mix.
Looking at the available talent, a plausible choice would be DeMarcus Cousins who is waiting for NBA teams to give him a chance.
But it appears the Clippers are a sensible destination for the four-time NBA All-Star, and a former Kentucky Wildcats teammate appears to be pushing for it.
Patrick Patterson posted a curious photo of him and Cousins on Instagram that was shared by former NBA player Kendrick Perkins on social media.
For those who may not know, Patterson and Cousins were teammates for the Wildcats during the 2009-2010 NCAA season. It culminated in Kentucky's Elite Eight appearance.
However, it may not only be two Wildcats combining if the Clippers do manage to sign up Cousins in the coming days.
The Clippers also landed Rajon Rondo, another former Kentucky Wildcat at the NBA trade deadline. Los Angeles acquired the veteran guard in a trade with the Atlanta Hawks in exchange for Lou Williams, two second-round picks and cash considerations last week, ESPN reported.
If the Clippers do get Cousins, there would be three former Kentucky players that head coach Tyronn Lue can bank on.
Also, it is worth noting that Rondo and Cousins have played together in the past. This happened with the Sacramento Kings and the New Orleans Pelicans, a combo that could work for the Clippers in their NBA title hunt.
Had Cousins not been injured with the Los Angeles Lakers, the two could have played together as well last NBA season.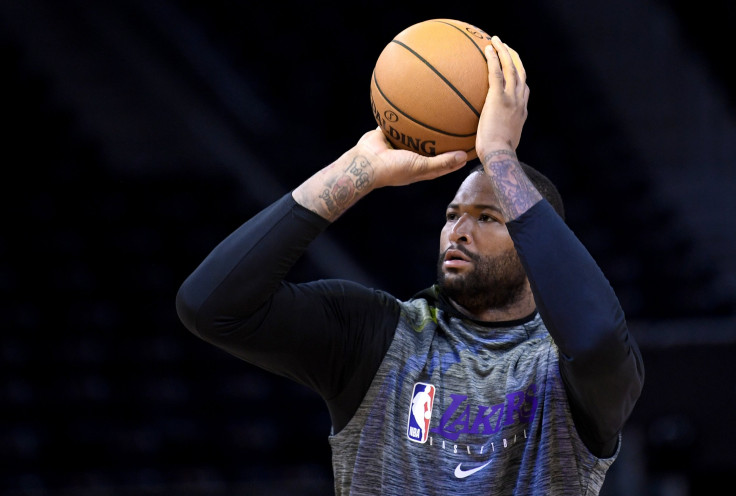 Los Angeles could use some muscle in their frontline unit, but the main issue here would be Cousins' health. The past years have been forgettable for the fifth overall pick of the 2010 NBA Draft, something that has been forcing teams to take a second look.
The Clippers have two open roster spots and are bound to make some additions soon. Cousins could be one of them, but all that depends on other available talents that Lue feels is needed to aid their NBA playoff push.
© Copyright IBTimes 2023. All rights reserved.