NBA Rumors: Dallas Mavericks To Pitch For Andre Iguodala
The Dallas Mavericks are joining the sweepstakes to acquire Andre Iguodala from the Memphis Grizzlies, reports say. The rumor came after initial reports revealed that the Grizzlies management will not release the veteran forward unless a viable trade is offered.
According to Brian Windhorst of ESPN, the Mavs hold the leverage over the other contending teams to land Iguodala since the team has the most available resources for a trade to come about. " One place is shaping up as a possibility as you talk to executives out there. That is the Dallas Mavericks," said Windhorst.
Calling the Mavericks as the "team to watch" in this particular bidding war, Windhorst raised the contract of rarely used guard Courtney Lee as the significant trade ace, along with two second-round picks, that the team could use to acquire the three-time champion Iguodala.
"Executives believe the Mavericks are a team that we should watch when it comes to the Andre Iguodala landing spot. They have a tradable contract in Courtney Lee, and extra second-round picks they could potentially use to get Memphis interested," Windhorst added.
Lee's $12.7 million contract is set to expire and as a data-supported report by Bleacher Report said, "…including Lee would almost certainly be necessary if the Mavs have interest in landing Iguodala." The 2015 Finals MVP's contract this season is priced at over $17 million.
The Dallas Mavericks are looking more serious to contend for a title as the season progresses. Now led by Luka Doncic, the Mavs have become must-see TV. The hype is translating to wins in the hardcourt as the team is currently fourth in the Western Conference at 11-6. Led by a new breed of rising stars – fronted by Doncic and Kristaps Porzingis, the Mavs will definitely welcome the leadership and experience of Andre Iguodala should the executives become successful in the bid.
In his stint with the Golden State Warriors, Andre Iguodala had been known to be a stabilizer and a reliable clutch performer. If the Mavs indeed go deep into the Playoffs, Iguodala's addition could just be the ultimate bridge to the promised land.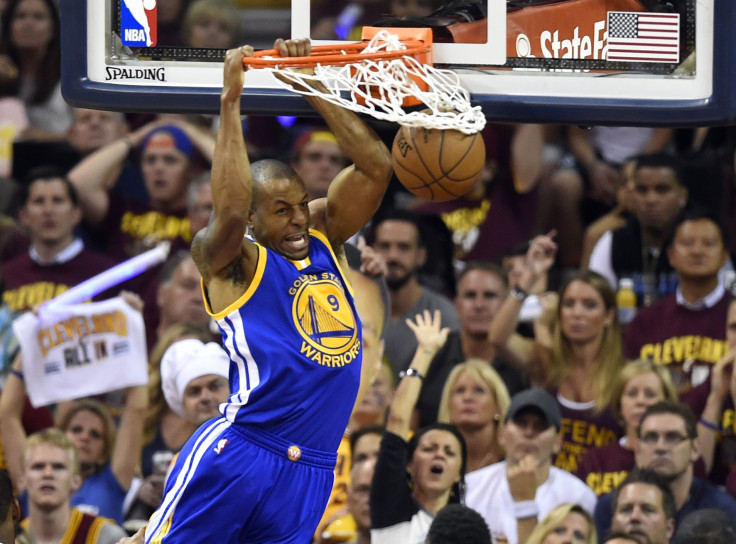 © Copyright IBTimes 2023. All rights reserved.