NBA Rumors: D'Angelo Russell's Waiting Game May Involve 4 Interested Teams
D'Angelo Russell of the Brooklyn Nets has come a long way so it comes as no surprise that several NBA teams would be interested in the second overall pick of the 2015 NBA Draft. And while he is willing to give the Nets enough time to add more stars to the fold, there is also the possibility that D-Lo could end up moving to a new ballclub this summer.
In a previous post, it was mentioned that Russell wanted the Nets to sign big name players first before diverting their attention to him. Brooklyn is expected to check out NBA free agency this summer although pundits feel that the Nets would be foolish not to sign the 23-year-old as soon as possible. One reason for this is the possible interest from other teams in need of a guard. After his 2018-19 NBA breakout performance, there are reportedly at least four teams interested in signing the 6-foot-5 guard.
The Athletic reported that among the teams interested in Russell include the Utah Jazz, Minnesota Timberwolves, Indiana Pacers and the Orlando Magic. Of the teams mentioned, the Jazz, T-Wolves, and Magic make the most sense with Russell seen to be a logical fit.
With the Jazz likely to part with Ricky Rubio, Russell could be that guard to lead the charge on the offensive end. Utah has proven to be a good defensive team and head coach Quin Snyder could get a shot in the arm with someone like Russell who has proven he can explode on the offense.
The case is practically the same for the Magic and the T-Wolves. Both teams need a proven guard to keep things in order and score buckets in a hurry. Both have a young core that could easily accommodate someone like D-Lo, a legit NBA All-Star who can move on to better heights for as long as he stays out of trouble (off the court).
The Pacers could be a great destination only that Russell may have to adjust to ball touches. With Victor Oladipo known to want the ball in his hands most of the time, chemistry is seen as a big problem.
These are options for Russell although the former Ohio State product may opt to stick it out with the Nets who gave him his big break. Being a restricted free agent, it all boils down to how much Brooklyn is willing to spend on Russell. If the numbers go overboard, head coach Kenny Atkinson may be forced to fold.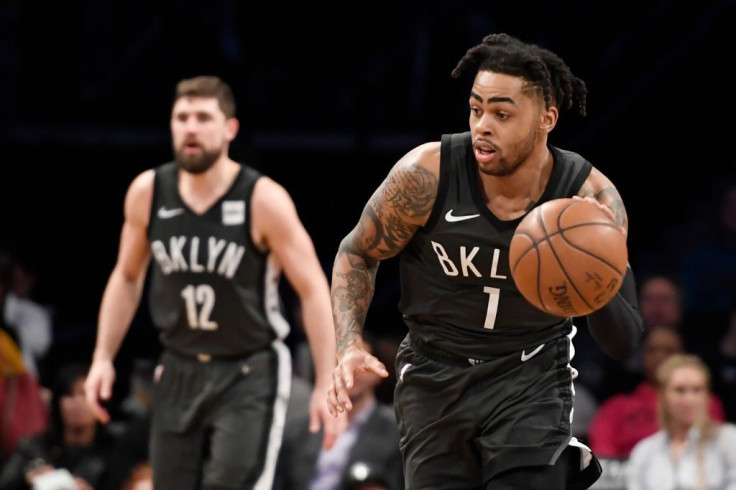 © Copyright IBTimes 2023. All rights reserved.