NBA Rumors: Drummond Raring To Prove Doubters Wrong About Lackluster Defensive Effort
KEY POINTS
Andre Drummond believes the Lakers will have a solid defense once LeBron James and Anthony Davis are back in action
Drummond needs to prove that he can be a good rim protector
The Lakers will need Drummond to step up in the absence of James and Davis
Andre Drummond is officially a member of the Los Angeles Lakers, giving head coach Frank Vogel a certified double-double player at least for the rest of the NBA season.
However, pundits are aware that the 6-foot-10's defensive effort needs some addressing.
Regardless of what critics are saying, Drummond knows that he can play defense at a certain capacity. He seems all pumped to prove that, saying that the Lakers defense should be "crazy" once he gets to play alongside LeBron James and Anthony Davis.
"I think our defense is going to be really crazy when those guys come back," Drummond stated in his first official interview as a Laker.
Ironically, most know James of his offense, while there is no question that Davis is a pillar on defense. Given that, it is a reason why some felt that having JaVale McGee or Dwight Howard made a big difference last season and helped them win the 2019-20 NBA title.
McGee and Howard are now with other teams, and their departure left a big void defensively for the Lakers.
Marc Gasol was tasked to fill up that void, but his age and injuries have shown signs of slowing down. Hence, it will be interesting what Drummond can contribute on that side as the Lakers hope for back-to-back NBA title wins.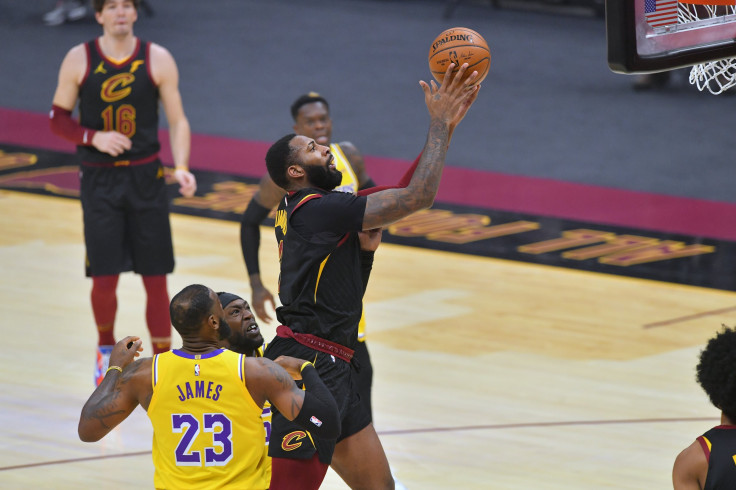 For his height, most feel Drummond can be a better rim protector for the Lakers if he exerts more effort.
Probably aware that he is surrounded by proven talent, it could be something that he may focus on to help the Lakers this season. He is technically on a rental, but he is seen as a big pickup for Los Angeles.
Until Davis and James are ready to play, Drummond will have to work double-time to help the Lakers. His double-double capability will give Vogel a big shot in the arm, hopefully enough to keep the team's head above water.
It could also be a blessing as well for the two-time All-Star who needs to adjust to his new team to ramp up their NBA playoff bid.
© Copyright IBTimes 2023. All rights reserved.