NBA Rumors: Failing To Win Title Will Force Lakers Star Out Of Hollywood
KEY POINTS
LeBron James could leave the Los Angeles Lakers to join another team
Charley Oakley stresses that James has been known to make rash decisions
Oakley feels the Lakers can still turn things around
LeBron James knows he is at the tail-end of his career and will want nothing less than a fifth title to make it sweet.
It was the plan all along, and a look at the Los Angeles Lakers roster strongly backs that up.
But injuries and lack of chemistry have been pointed out as the main problem, something that head Frank Vogel and Rob Pelinka have hardly addressed.
There have been varying opinions on whether the Lakers can win the title this season.
If they do, it could have dire repercussions, per former New York Knicks bruiser Charles Oakley.
Speaking to SiriusXM NBA Radio, the 1994 All-Star gave his take on what could happen if the Lakers were to miss out on winning another NBA title.
"You know LeBron, his legacy right now is he definitely wants to win a championship before he retires," Oakley stated. "He might leave LA to get it. I don't know if it will be Cleveland, could be somewhere else. He left twice. He'll leave again."
However, Oakley also said that he has not entirely scratched out the Lakers. There is still time to turn things around, assuming the injury bug stops biting.
The current season may be frustrating for James and the Lakers, but the next year could be different.
The four-time NBA champion is under contract with the Lakers until the 2022-23 season before he becomes a free agent in 2023.
For now, the main order of business is to get the Lakers back on track.
James' ex-teammate Kevin Love also feels that the Lakers can still turn around, possibly after the All-Star break.
The All-Star big man made this claim in a previous post, stressing that a healthy Anthony Davis could be an anchor of the resurgence.
"I think if AD comes back healthy and is motivated, he takes that team to a different stratosphere… I wouldn't be surprised if they figure it out, I would say All-Star break, after the All-Star break. I do feel like they will make some noise," Love said when he appeared on "The Old Man and the Three" podcast.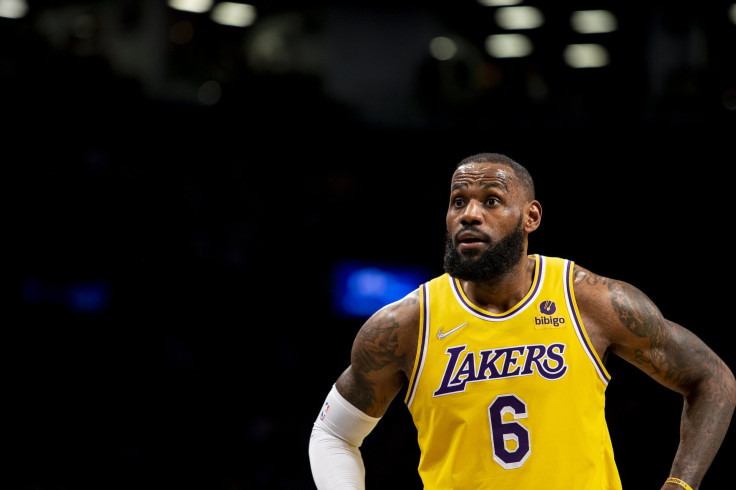 © Copyright IBTimes 2023. All rights reserved.