NBA Rumors: Los Angeles Clippers Place Three Veterans On Trading Block
KEY POINTS
The Los Angeles Clippers are reportedly offering three veterans for trade
Kawhi Leonard and Paul George's return remains sketchy as both recover from their injuries
The Clippers are surviving with lesser-known players who could be worth keeping
The Los Angeles Clippers are placing three veteran players on the block, with the NBA trade deadline fast approaching.
Eric Bledsoe, Marcus Morris and Serge Ibaka are reportedly the "most available" trade candidates on the team, all veterans well above the age of 30, Kevin O'Connor of The Ringer reported.
This could also help give the Clips savings as far as the salary cap is concerned.
Hence, this should make the Clippers one of the curious teams to watch in the coming week. The trade deadline is set for February 10.
The Clippers are currently without top stars Kawhi Leonard and Paul George.
Leonard is still recovering from a partially torn ACL that he suffered last June. George, on the other hand, remains out as he recovered from a torn UCL in his right shooting elbow, ESPN reported.
Despite the absence of George and Leonard, the Clippers have managed to rack up a decent 26-27 win-loss record in the Western Conference, good enough for the No. 8 spot as of this writing.
There remains no official word on when either George or Leonard may return although a recent update from teammate Nicolas Batum hints that there is a chance that both could be back by March, Sports Illustrated reported.
That could hold for Leonard, but not for George. This would depend if the seven-year All-Star would undergo surgery, forcing him to miss the rest of the 2021-22 season.
In the meantime, head coach Tyronn Lue has been making the most out of the available personnel. That includes Luke Kennard, Amir Coffey, Ivica Zubac, Justise Winslow, Terance Mann, Isaiah Hartenstein and rookie Brandon Boston Jr.
There is no telling if the current crop of Clippers can get the job done for Lue without Kawhi Leonard and George.
However, they are still in the thick of things, and giving the lesser-known players to strut their wares could work to the Clips' advantage.
So far, the Clippers have found their identity on defense with the currently available players on the roster.
If not now, Lue could get a glimpse of who among his current bunch would be worth keeping moving forward.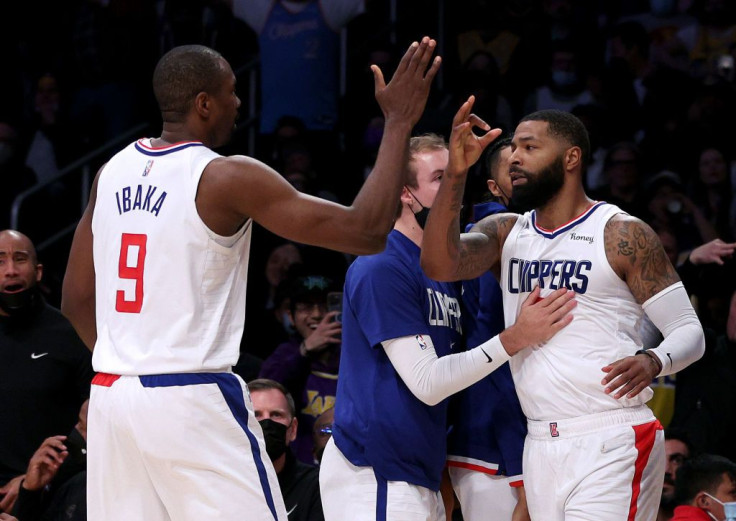 © Copyright IBTimes 2023. All rights reserved.