NBA Rumors: Former Sought-After Rookie Could Be Surprise Addition To Miami Heat
KEY POINTS
Greg Monroe could make NBA return with the Miami Heat next season
Monroe's career went into a downward spiral after his stint with the Detroit Pistons
Monroe could be useful to teams in need of an inside presence
Greg Monroe is one of the forgotten names in the NBA scene.
After having some good years with the Detroit Pistons from 2010 to 2015, the 30-year-old native of Louisiana appears to be on the comeback trail.
Monroe is a free agent right now after his deal with Russian club BC Khimki was terminated last January. The team cited personal circumstances behind the move, citing to The Ringer that some difficulties on the business side led to the end of his stint over there.
Little has been known about the 6-foot-11 big man who is best known as an inside operator. Although he has not been known as an outside threat, Monroe could be a huge asset for any team that needs some help in the middle. IT appears the Miami Heat have that in mind.
The seventh overall pick of the 2010 NBA Draft mentioned that he has been working with the Heat and is hoping to get an opportunity to play in the league once again.
Nothing has cropped up so far although anything can happen moving forward. If not somewhere this season, Monroe could be a surprise addition to Erik Spoelstra's charges by next season.
Right now, the chances of seeing Monroe are unknown. But the odds of that happening may have dampened following reports that Miami has come to terms with Dewayne Dedmon.
His addition is seen as a move to help beef up the young frontline of the Heat, particularly Bam Adebayo and Precious Achiuwa.
With three big men on the lineup, the chances of adding Monroe may be a bit remote at this point.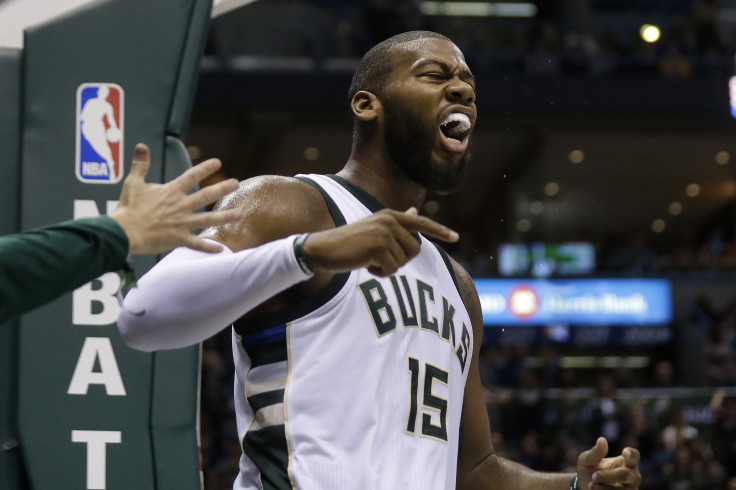 "I'm ready to come in and whatever role is there for me, I'm ready to accept it," Monroe said. "I know what I bring to a team. I know the skills, the versatility that I bring. It's just about getting an opportunity to showcase that, to show that my game has evolved and I've been working on my game to change it to fit more of the style now."
Monroe holds career averages of 13.2 points, 8.3 rebounds, and 2.1 assists in 632 games. He last played for the Philadelphia 76ers where he played only three games and normed 13.7 markers, 4.3 boards, and 2.3 dimes.
He was not signed after that season and went on to play for Bayern Munich in Germany's Bundesliga and EuroLeague.
© Copyright IBTimes 2023. All rights reserved.