NBA Rumors: Golden State Warriors May Be Best Option For Kelly Oubre Jr. Next Season
KEY POINTS
Kelly Oubre Jr. is confident he can land a lucrative deal this offseason
The Warriors are unlikely to meet his preferred salary
Oubre may want to prove himself first before expecting a big paycheck
Kelly Oubre Jr. is confident of getting big money offers this NBA offseason, and such is the reason why most are scratching him out of the Golden State Warriors circle.
The Dubs are already strapped financially, and this means the Warriors can only offer so much for the 15th overall pick of the 2015 NBA Draft.
Oubre is confident that he is good to get a $20 million deal on his next contract. That amount alone makes it impossible for him to return to the Bay Area even if Steve Kerr and company want him back.
This NBA season, the 25-year-old was paid just under $14.4 million.
With the Warriors' inability to offer more, Oubre could be getting that sum from other teams.
Some squads have deep cap space, but investing it on the 6-foot-7 player will depend if he is a fit.
Among the teams who could give Oubre that amount are the New York Knicks, Miami Heat, Toronto Raptors and Dallas Mavericks.
While he has a proven stock to back it up, Oubre did not exactly have a stellar and consistent season.
The Warriors had a minus-4.6 rating when he sees action and a plus-7 net rating with him off of it.
They went 11-5 in games he missed and 28-28 in games he played in.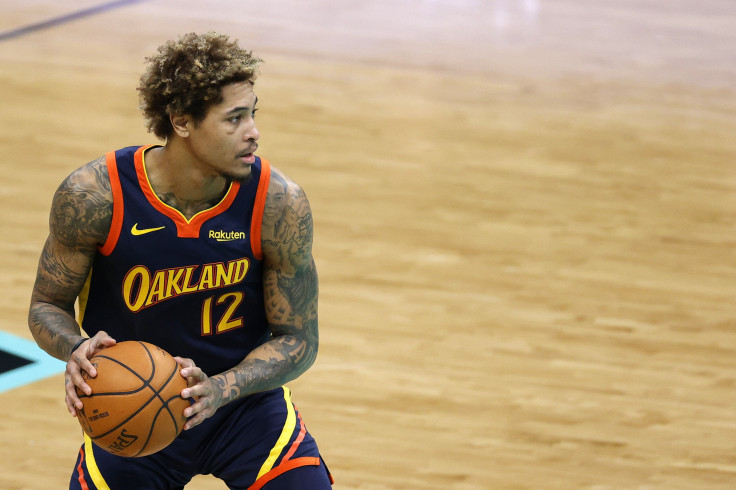 That could be a point to consider for other teams who may give Oubre a look. But right now, seeing him get a $20 million deal is a bit far-fetched.
Also, there are other upcoming free agents likely to be prioritized over him.
A potential scenario could see Oubre stay in Golden State for now and show he is a proven commodity. It may be best for the former Kansas standout to be patient and wait on offers that match his forecasted value.
© Copyright IBTimes 2023. All rights reserved.