NBA Rumors: Hayward Unlikely To Get Better Offer Than Remaining Deal With Celtics
KEY POINTS
Hayward must be careful not to haywire NBA future
Hayward wants out but unlikely to get big money from other teams
Hayward could opt-in and use 2020-21 season to prove worth to other clubs
Gordon Hayward has yet to decide on his NBA future. But given that he has not made big strides with the Boston Celtics, the wise money is that he will stay with the Bean Town squad.
But if some NBA team comes knocking and offers him a lucrative long-term deal, there is a chance that Hayward may jump ship.
There are reports that the often-injured All-Star forward wants out of Celtics but is wary of how it would reward him. In short, no other organization may be open to giving him something similar or more to the $34.1 million that he could make with his current team for the 2020-21 season.
There are only a handful of franchises who have the cap space to make that happen. That list includes the Charlotte Hornets, Detroit Pistons and the New York Knicks.
Though moving there would benefit Hayward to some extent since he could be the top dog, his history of injuries is a cause for concern.
After breaking out with the Utah Jazz, things have not been the same for the 9th overall pick of the 2010 NBA Draft.
With his durability in question, most feel that it would be in his best interest to opt-in with the Celtics. But even if he does, that may not guarantee him being on the roster for next season.
Some scenarios include seeing Hayward opting in and then being traded to some other team. Any of the three aforementioned teams could be his next landing spot.
According to NBC, the Atlanta Hawks are another potential destination as they need to provide Trae Young with a solid supporting cast.
Hayward has options, but most feel his best bet is to stay with the Celtics and take it from there.
The chances of him getting a good payday elsewhere hold no promise at this point. If he does go on to play with the Celtics, he needs to use this final year as an audition of sorts for other teams. The first task at hand is to last the full route of the 2020-21 NBA season.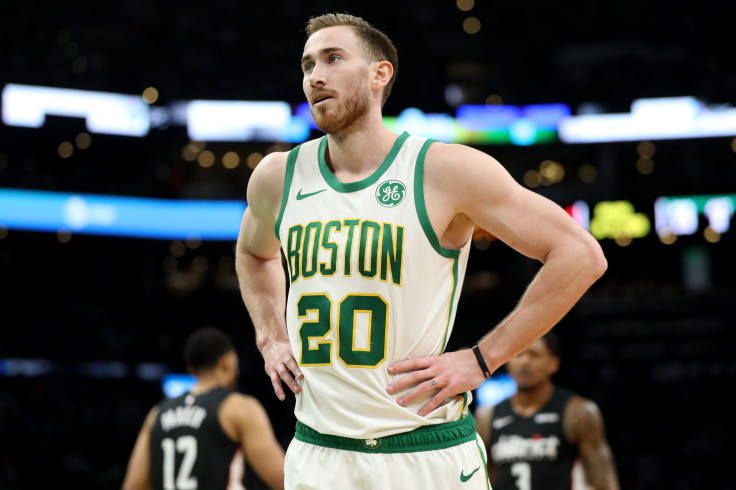 © Copyright IBTimes 2023. All rights reserved.