NBA Rumors: Isaiah Thomas Seems Desperate To Make Hoop Return
KEY POINTS
Thomas believes he can still help out NBA teams
Thomas may need to wait for the summer to hook up with an NBA team
Thomas may want to settle for a backup role
Isaiah Thomas remains a free agent and the 31-year-old veteran is sounding desperate. Though most teams are in need of a point guard, the 5-foot-9 has been passed upon and it has seemingly become frustrating.
Thomas was left out in the cold after the Los Angeles Clippers waived him recently. This was despite the fact that the Clippers were looking for a point guard at the time. Patrick Beverly is injured and head coach Doc Rivers needed some help. They eventually settled for Reggie Jackson after he and the Detroit Pistons agreed to a buyout.
As for Thomas, the chances of seeing him hook up with another team for the rest of the season is looking bleak. Most of the playoff-bound teams are already complete, especially in the guard position. Hence, the best chances I.T. may have is by the summer. However, it will not be easy. His size is a handicap, not to mention his age. He will need to work out and prove to teams that he deserves a second chance at playing pro hoops.
"On the court, I think it's self-explanatory what I bring to a team when given an opportunity. I also bring my wisdom. I don't think anybody has been through the things that I've gone through in this league. Despite obstacle after obstacle, I've overcome everything that's been thrown at me and taken advantage of any opportunity that I've gotten. I think that's what is most important," Thomas said in an interview with Alex Kennedy of Hoops Hype.
This season, Thomas did not do so bad with the Washington Wizards. He suited up in 40 games and averaged 12.2 points, 3.7 assists and 1.7 rebounds. Though these are far from his career averages, they are acceptable and something any team would still need.
Thomas may also need to open his mind on what the future holds. With tons of younger players out there, he may need to settle for a backup role. That arrangement could be temporary, depending on his performance and how he fits in. If no team takes him in, he would try his luck overseas.
Several players like Jeremy Lin and Stephon Marbury brought their act to the Chinese Basketball Association. Thomas is talented and could wow overseas. If no sensible deal comes his way, it could be a temporary detour. Also, it would be a way to show teams that I.T. is not yet done can still play NBA ball.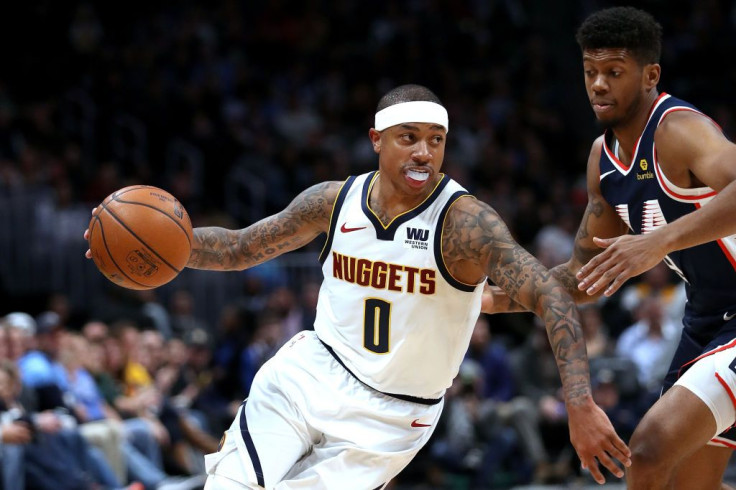 © Copyright IBTimes 2023. All rights reserved.