NBA Rumors: Rockets Wise Up, Start Working Out Defensive Stoppers
KEY POINTS
Rockets working out Luc Mbah a Moute
Houston is beefing up its defensive end
Signing Mbah a Moute is useless if D'Antoni does not play him
The Houston Rockets have lost back-to-back games and it will likely raise some questions on their small-ball philosophy. They dropped a squeaker against the New York Knicks and fell to the Los Angeles Clippers just recently. Curiously, it was the Rockets offense against the Clippers that failed them. Worse, they trailed by as many as 30 points at one point.
That is the thing about offense, there will be bad nights. Even if a team has several offensive talents, it remains that offense hardly wins games easily. Defense has been a big question mark, seeing how Mike D'Antoni was never known to be a defensive-savvy coach. Now, hearing that the Rockets are working out a former player to perk up its defense hardly comes as a surprise.
According to The Athletic, the Rockets are working out former player Luc Mbah a Moute in what most perceive as a move to add some teeth on defense. For the record, Mbah a Moute does not carry impressive numbers. He is also 33-years-old and the only reason seen for the workout is to get a defensive stopper and banger onboard.
However, some questions need to be answered. Mbah a Moute has not played since the 2017-18 NBA season. Ironically, he last played for the Clippers, the same team that recently gave them a beating. The Cameroonian missed the entire 2018-19 NBA season due to a partial medial meniscectomy on his left knee. There is no telling on the kind of condition he is in although Houston will soon find out. If he gets signed, chances are he did enough to convince the Rockets he is ready to help.
Adding Mbah a Moute is a step in the right direction as far as the Rockets' defensive needs are concerned. But does Mike D'Antoni know how to use the 33-year-old veteran? Though Mbah a Moute is no stranger to the system of Houston, his playing time is up for debate. If he is not used properly and be effective, the effort of working him out or even adding him would make no sense.
The Rockets need to realize that there is no off-night on defense. They may have covered their offensive needs but all that is negated if they don't play defense. Rockets general manager Daryl Morey may be backing D'Antoni now but could sing a different tune by the summer. That is if the Rockets don't perform well in the coming NBA playoffs.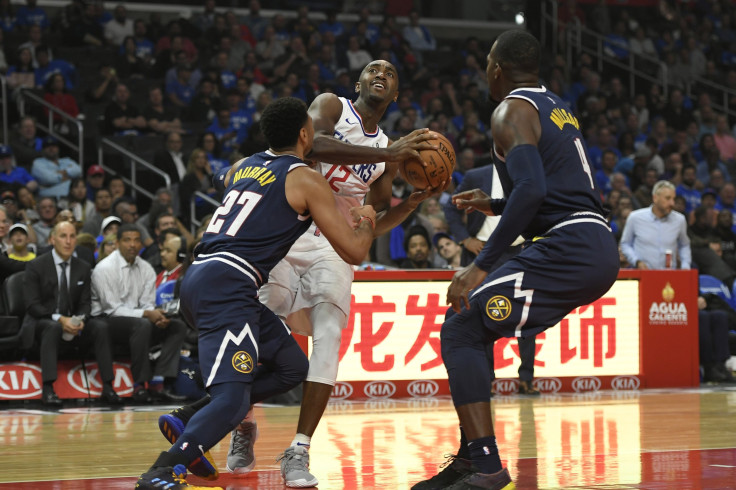 © Copyright IBTimes 2023. All rights reserved.