NBA Rumors: Jeremy Lin Getting Feelers From Several CBA Teams
With no takers, Jeremy Lin could very well be headed back to the Chinese Basketball Association soon. The American-Asian remains one of the players in waiting in free agency and the waiting game seems to be dampening Linsanity's chances of continuing his NBA journey. At some point, he may have to decide on next steps although reports have it that several CBA teams have touched base with the 30-year-old guard.
According to reporter Jia Lei, some teams have contacted Lin and have expressed interest in bringing him to China, the South China Morning Post reported. Negotiations are allegedly underway with details withheld as of now. And while his NBA career seems to be on pause, endorsements continue for the one-time NBA champion. He was recently in a press conference in Guangzhou to announce his brand ambassador role for Chinese sportswear Xtep. It was here where he revealed he was seriously considering a return to the CBA.
"Of course I am thinking about the CBA," Lin said. "I don't know where I will be next year, so I don't have expectations. I know what level I can play at, so if I don't get that I won't settle."
Further supporting the belief that Lin could be headed to the CBA was his role in the annual charity All-Star game which he co-organized. Most of the players who took part in the event were CBA stars, something that all the more led many to believe that he would be suiting up in the Chinese league next season. There is no word yet on which team has the lead for his services.
In a previous post, word of Lin possibly headed to Europe were shot down. But according to a Russian journalist, there were no actual talks going on between Lin and CSKA Moscow. Also, he added that the team was a bit skeptical on the health of Linsanity, seeing how his past years of NBA play were hampered by various injuries which kept him from completing a full season.
Should Lin officially make the jump to the CBA, he will join some NBA players who have taken their act there. That includes Lance Stephenson who previously agreed to suit up for the Liaoning Flying Leopards. Another player who would have made his return was Michael Beasley but the former top NBA pick chose to sign with the Detroit Pistons instead.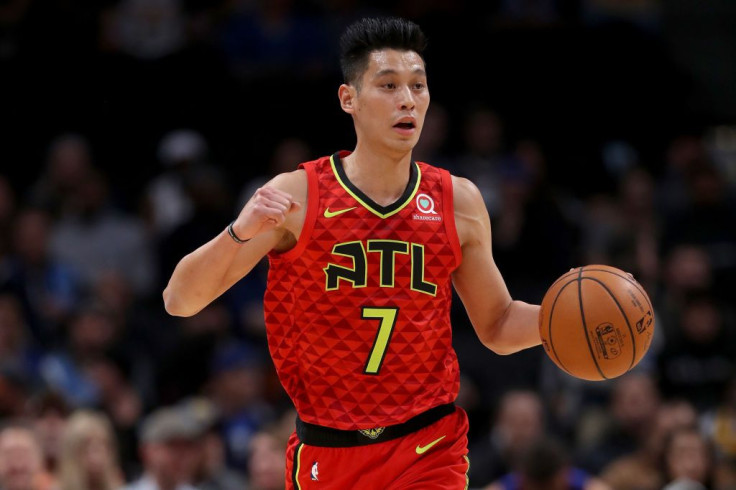 © Copyright IBTimes 2023. All rights reserved.