NBA Rumors: Lakers Could Settle For Collison After Trade Deadline
KEY POINTS
Collison could be signed after the Feb. 6 trade deadline
Lakers have limited options for an NBA trade to happen
Collison returning to Clippers is debatable
The Los Angeles Lakers need another playmaker and several names have been mentioned as their targets. It remains to be seen if an NBA trade can be pulled before the Feb. 6 deadline although the purple and gold have limited assets to offer.
Some feel that the Lakers may not be able to pull off a trade and get the player they want. With under two weeks to go, expect some heavy NBA transactions to happen soon. But the question now is will the Lakers be one of them?
If not via NBA trade, the Lakers may want to explore other options. The free-agent market is there where names like Jamal Crawford and J.R. Smith are readily available. But one name that has crashed the free-agent market is Darren Collison.
After announcing his retirement in the summer, the 21st overall pick seems to have had a change of heart and is ready to play again, ESPN reported. With no hitch, Collison seems like a perfect fit to the Lakers if their search for a playmaker ends up short by Feb. 6.
Collison could be a wildcard addition to the Lakers if a deal does go down. He last played for the Indiana Pacers suiting up for 76 games and averaging 11.2 points, 3.1 rebounds, 6.0 assists and 1.4 steals per Basketball-Reference.com. He is only 32 and can certainly shore up the Lakers backcourt.
Aside from the Lakers, Collison could be a fit for the Los Angeles Clippers as well. However, NBA insider Ric Bucher feels that the 6-foot guard's relationship with Clips coach Doc Rivers could become a factor when he appeared on "The Herd". Collison played for the Clippers during the 2013-14 season.
"I would gather by his previous relationship with Doc [Rivers] that he would prefer the Lakers," Bucher said. "That would be his first choice, but… I've been told that he would take the Clippers over any other option, other than leaving LA."
In a previous post, Derrick Rose was mentioned as a prime target to fill in the backcourt shortcomings of the Lakers. However, it appears that interest has fizzled because the Detroit Pistons were asking too much in exchange. Per ESPN's Jorge Sedano, the Motor City squad wanted Alex Caruso, a second-round pick and money.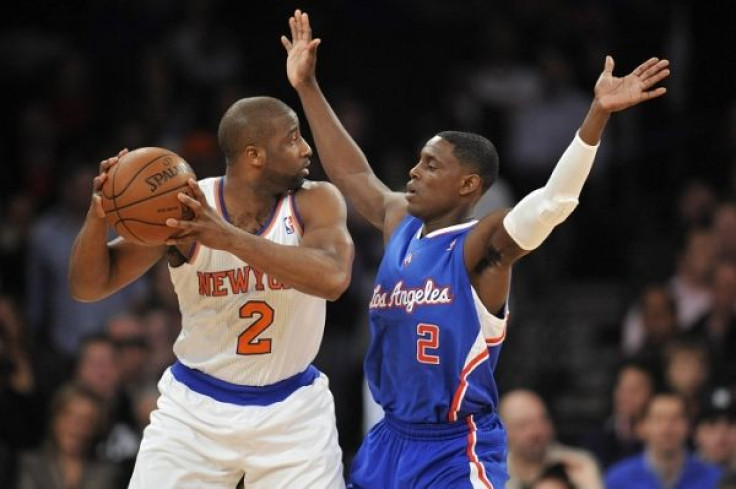 © Copyright IBTimes 2023. All rights reserved.