NBA Rumors: Lakers Don't Have What It Takes To Add Andre Iguodala
Andre Iguodala remains in waiting for an NBA team to close a deal with the Memphis Grizzlies. As of this writing, no team has come forward and satisfied the Grizzlies' preference to get a first-round pick in return. The Los Angeles Lakers are favorites but unfortunately, a deal seems farfetched.
The Lakers no longer have a first-round asset. They traded away their 2021 and 2024 picks to the New Orleans Pelicans as part of the Anthony Davis trade. Also, the Lakers need to match the $17.1 million salary of the three-time NBA champion to consummate a trade. Either way, the figures just don't add up.
With uncertainty looming, it seems that it is open season as far as the race for Iguodala is concerned. However, league executives tell Heavy.com believes that the 35-yer-old swingman will remain in the Western Conference. A prime reason is because of his ability to guard LeBron James.
"I can't see a team in the East moving for him. He has the experience guarding LeBron and that's what you want out of him. That and you want to keep him off the Lakers, you want their bench to be a weak spot. He doesn't have those same kinds of good matchups in the East. You don't want to put him on Giannis [Antetokounmpo] in a seven-game series, for sure," said one unnamed NBA executive.
If not the Lakers, there are multiple teams who could pursue Iguodala. Among the teams mentioned by Yahoo Sports include the Los Angeles Clippers, Denver Nuggets, Houston Rockets, Utah Jazz and Dallas Mavericks.
Until something comes up, Iguodala is simply waiting in the sidelines for his next stop. He is likely to agree to a one-year deal to any team that picks him up. In a previous post, it was mentioned how the NBA vet is likely to end his career with the Golden State Warriors next NBA season. Of course, this is subject to change.
Some teams could offer him a lucrative two-year deal, aware of what he can do even at 35. The veteran swingman can play both ends of the floor, making him a prized addition who can come off the bench when needed.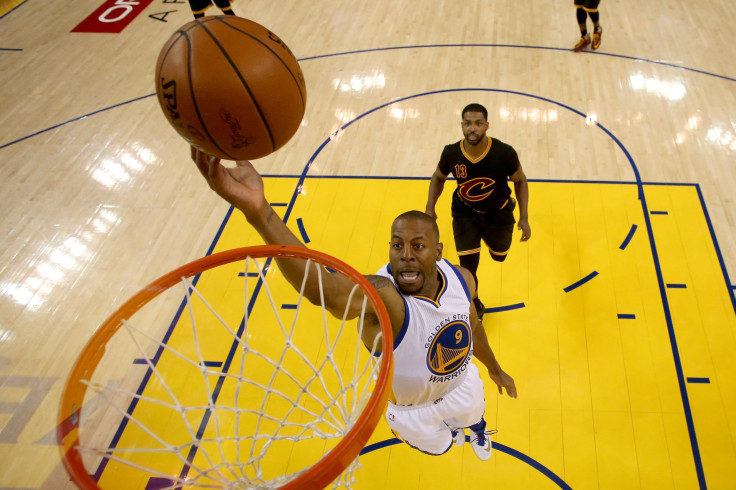 © Copyright IBTimes 2023. All rights reserved.