NBA Rumors: Lakers Have No Plans Of Waiving Back-Up Center After Drummond Arrival
KEY POINTS
The Lakers are not buying out Marc Gasol despite the arrival of Andre Drummond
Drummond's foot injury means Gasol may have to start anew for the Lakers
Gasol will likely end his NBA career in a Los Angeles Lakers uniform
The Los Angeles Lakers are more likely to take in players and not part with any vital piece on the roster without getting anyone in exchange.
Andre Drummond is on board and will be the team's starting center. This means that Marc Gasol will be coming off the bench, a role that the Spaniard has allegedly accepted.
However, a sudden turn of events may have placed the Lakers back into their old situation. Drummond suffered an injury right in his very first game for Los Angeles against the Milwaukee Bucks.
Drummond exited the game early in the second half with a foot injury and played a total of 14 minutes. He finished with just four points, two assists, and a rebound.
The Lakers went on to lose, 112-97. The latest on Drummond's injury is that X-ray results came back negative. However, he does have a right big toe contusion according to Lakers Daily.
It was a sorry debut for the All-Star center who is likely to miss more games. With Drummond out, head coach Frank Vogel may have no recourse but to revert to Gasol in the meantime.
In 38 games this season, the 36-year-old Spaniard has averaged a measly 4.8 points, 3.9 rebounds and 2.0 assists.
But even before the Drummond injury, Vogel stressed that Gasol will remain in the signature Purple and Gold jersey.
"Marc's had a difficult run with the health and safety protocols and some other things, and all I can say is that he's loved here. These guys respect him so much," Vogel said. "He's been a true pro in handling this, and we're going to need all three of our centers throughout this playoff push and championship run."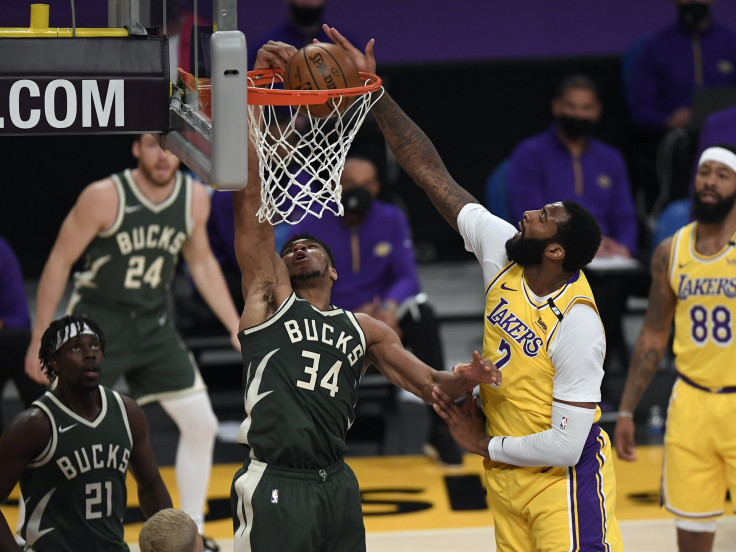 Speculation grew that the Lakers could buy out Gasol following the arrival of Drummond. The Athletic reported that the Spaniard could be waived before Vogel set the records straight.
It makes no sense for the Lakers to cut off Gasol who is signed to a contract-friendly deal until next season.
Moreover, it is likely to be the last run for the former NBA champion, who may want to cap his career with at least two more NBA rings if the Lakers continue their winning ways.
© Copyright IBTimes 2023. All rights reserved.