NBA Rumors: Lakers May Be Gambling With No Plan B For Backup Big Man
KEY POINTS
Vogel is confident that Howard will play at NBA's bubble games
Howard could change his mind and sit out the rest of the NBA season
The Lakers may be gambling by not considering another backup big man
NBA's bubble games that are set to kick off this July appears to be on course, but some teams are dealing with personnel problems.
Several cagers have tested positive for COVID-19, while some have opted to sit out the rest of the season. Like in the case of the Los Angeles Lakers, Avery Bradley has decided to sit out for the Lakers. This paved the way for J.R. Smith to enter the picture and take his place, reuniting him with his old Cleveland Cavaliers teammate, LeBron James.
With still weeks to go, the Los Angeles Lakers may need to closely monitor their players and see if they will commit to playing in the NBA's bubble games. One name that has cropped up is Dwight Howard. The 34-year-old player has been sending feelers that he may not suit up.
But according to Lakers coach Frank Vogel, Howard is willing to play in Orlando next month, ESPN reported.
"We've been in communication with Dwight the whole way with supportive phone calls and text messages," Vogel said. "We don't know what the level of participation is going to be yet. He wants to play. We're hopeful that he's able to join us."
Though Howard wants to play, there is a small chance that he could change his mind and leave the Lakers in a compromising position, with Vogel being uncertain of his "level of participation." But as far as Vogel is concerned, he is holding the 34-year-old to his word and is not looking for a replacement or a backup just in case. That may hold for now but could prove costly if the eight-time NBA All-Star suddenly decides to back out.
Meanwhile, Howard was one of the sports personalities who spoke out regarding the Black Lives Matter movement after the killing of George Floyd sparked mass protests against police brutality. Howard, at one point, even called the NBA move to resume games as a "distraction" in these times.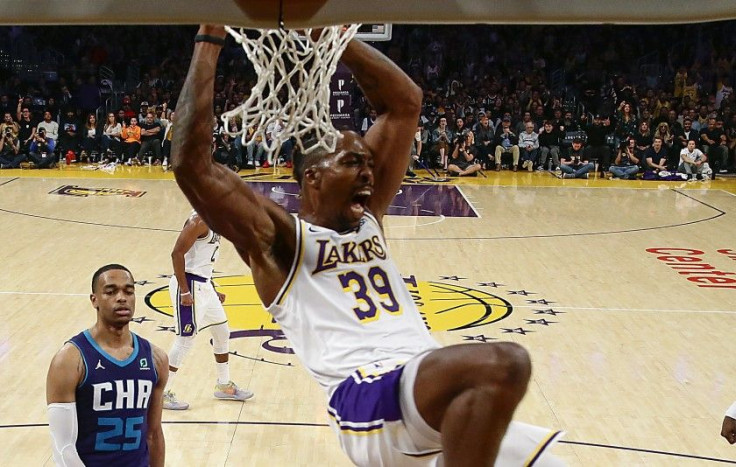 "Basketball, or entertainment period, isn't needed at this moment, and will only be a distraction," Howard said to CNN.
Having said that, Howard gave the impression that he has no plans of playing at the NBA's bubble games. Though he has backpedaled, Howard could rethink the move once more if the player is given the choice whether or not to play. Hence, the Lakers and Howard may find themselves in a spot -- something that will hopefully not place anyone in a compromising position.
© Copyright IBTimes 2022. All rights reserved.
FOLLOW MORE IBT NEWS ON THE BELOW CHANNELS