NBA Rumors: Lakers Or Clippers, Kawhi Secretly Plans To Be In LA
Top free agent Kawhi Leonard appears to be connecting himself with Los Angeles teams, the Clippers and Lakers.
Things are getting more intense in the NBA free agency this summer as top free agents including Leonard, Kyrie Irving and Kevin Durant are meeting multiple teams these days. Fresh from his social media business account The Boardroom, Durant has already announced his decision to sign a max deal with the Brooklyn Nets.
Durant's 2019 NBA Finals rival, Kawhi Leonard is expected to be the next to make his decision as to what team he will play for upon his free agency. A few days ago, news broke that Durant and Leonard have discussed playing together on the same team and the two superstars are apparently thinking Los Angeles Clippers or New York Knicks.
But now, it appears that all that has been reported about the KD-Kawhi team-up were just rumors.
In a recent episode of ESPN's The Jump, Brian Windhorst and Ramona Shelburne revealed that Kawhi and former Lakers president Magic Johnson have been communicating these past few days. Shelburne said that Magic is still involved with the Lakers and tweet a lot about the team every now and then. Shelburne also mentioned that Magic can meet and call players on his own terms but cannot be in the actual free agent meeting with the Lakers and the latest is that, someone connected to Kawhi called Magic to say that the MVP wants to talk to Jeanie Buss and Magic before his free agency.
Prior to this Kawhi-Magic phone call rumors, sources also insists that it was also Kawhi who called Durant to discuss the possibility of them teaming-up in LA Clippers.
This has made sources believe that the two-time Finals MVP has not lost his desire to be in LA. Shelburne even noted that, not too many media people and league sources are able to have a lengthy talk with Leonard so it is hard to tell what this seeking of information on both LA teams is all about.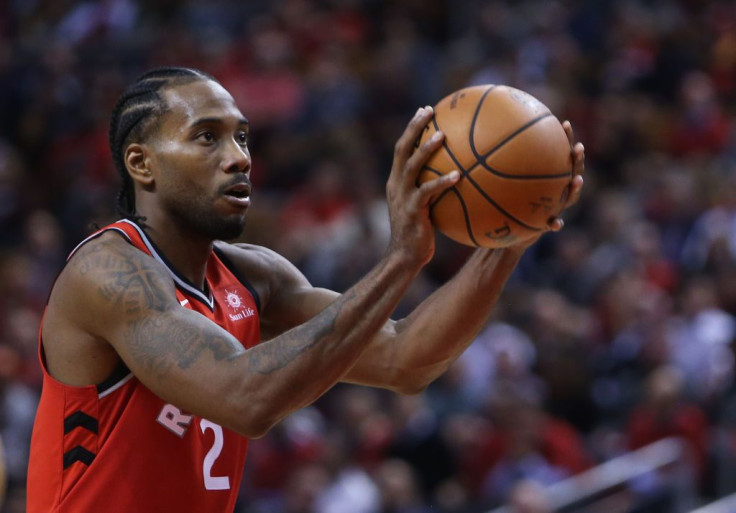 All they know thus far is that Leonard appears to be fishing information and updates from people connected to Los Angeles teams and from the looks of it, the MVP really wants to play in LA.
Shelburne even pointed out the time when Kawhi issued San Antonio Spurs a trade demand and what he wanted back then, was also the same with he wants now, the Los Angeles Lakers.
© Copyright IBTimes 2023. All rights reserved.