NBA Rumors: Lakers Reunion With Ex-Guard May Not Be Sweeter This Time Around
KEY POINTS
The Lakers take in Rondo for the second time to provide more veteran presence
Rondo is unlikely to get normal minutes with a stacked Lakers backcourt
Vogel could turn to Rondo if younger guards perform poorly
Rajon Rondo, as speculated, is set to join the Los Angeles Lakers for the second time around.
However, his second stint donning the signature colors of purple and gold is expected to be different.
According to Adrian Wojnarowski of ESPN, Rondo plans to sign a one-year deal worth $2.6 million after he clears waivers on Monday, August 30.
Aside from that, he is also expected to make the full $7.5 million salary owed to him after being traded by the Los Angeles Clippers.
Considering the four-time All-Star played a key role when the Lakers won the 2020 NBA title, things are expected to be a tad different.
He returns to a team that is stacked with guards, suggesting that getting the same 25 minutes per game he had with the Lakers from 2018 to 2020 may take a dip.
The reason behind this is the addition of players such as Russell Westbrook, Kendrick Nunn, Malik Monk, Kent Bazemore and Wayne Ellington. Aside from that, Talen Horton-Tucker is still around.
LeBron James is also likely to help in bringing up the ball, hinting that the addition of Rondo makes no sense.
While lesser playing time looms, Rondo brings a lot of other things to the Lakers squad. That includes his locker room presence, something Los Angeles sorely missed last season.
Hence, Rondo's coming appears two-fold. Despite the chances of him possibly not seeing much action, the 35-year-old is seen as someone who can be influential both on and off the court.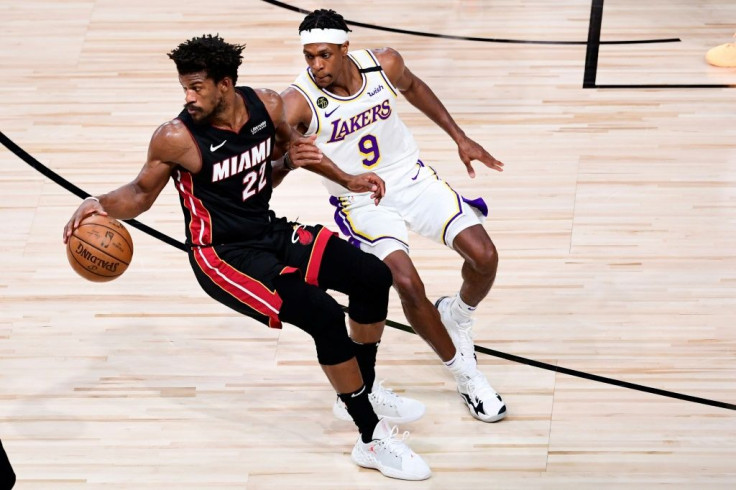 That duty was previously held by Jared Dudley, but he has since moved to the Dallas Mavericks to assist ex-Lakers assistant coach Jason Kidd in calling the shots for the Mavs.
Then again, Lakers coach Frank Vogel may still call on the two-time NBA champion if the need arises.
The second time may not be as sweet as the first stint for Rondo although it places him in a good situation–winning a third NBA title.
Should that happen, he can always try the free-agent market again next season unless he opts to call it a day.
© Copyright IBTimes 2023. All rights reserved.