NBA Rumors: Lakers Tried To Pull Off Trade With Pacers Forward
KEY POINTS
The Lakers reportedly attempted to strike a deal with the Pacers
TJ Warren seemed to be the target of the Lakers in the botched trade
Kyle Kuzma is seen as the top trade chip of the Lakers this summer
It appears the Kyle Kuzma is imminently headed out the Los Angeles Lakers' door.
The name of the 26-year-old cager has been frequently in the NBA trade rumor mill, and the latest is that he was allegedly offered to the Indiana Pacers.
According to Mike Scotto of Hoops Hype, the 6-foot-10 forward was part of a deal that also involved the Lakers' No. 22 pick for the Pacers No. 13 pick and an unnamed player, who is believed to be TJ Warren.
Considering he is one of the top trade chips the Lakers have right now, offering Kuzma hardly comes as a surprise.
If the undesignated player was indeed Warren, it may not also be surprising as the Lakers look for more firepower and a playmaker to fill in their backcourt void.
Either way, babbling about the alleged trade is futile. The Pacers have reportedly thumbed it down.
So unless the Lakers try again, that supposed trade involving Kuzma and exchange of picks plus the unnamed player are scorned.
For the Lakers, general manager Rob Pelinka and head coach Frank Vogel will need to skim down further as they try to bring in more help for LeBron James and Anthony Davis.
Several names have cropped up in recent days although most have been speculations. That list includes Kyle Lowry, DeMar DeRozan, Russell Westbrook and Chris Paul.
But with the Lakers pressed for cash, dangling Kuzma alone may not be enough. Aside from picks, other players who could be offered include Kentavious Caldwell-Pope and a couple of players who are expected to move out.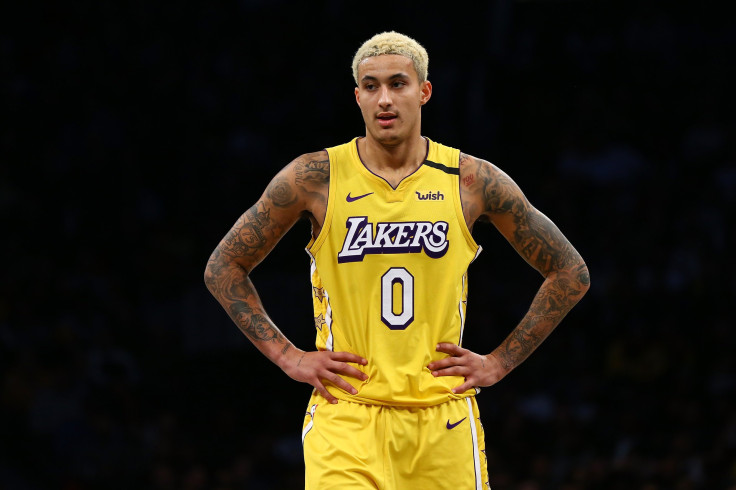 Kuzma is a promising star, but his rise to stardom cannot be done if he continues to play for the Lakers.
James and Davis are the top dogs of the franchise, and the young forward has simply struggled to co-exist with the two NBA superstars.
Moving to a new team where he could get more playing time is what Kuzma may need.
He could follow the path of other former Lakers players such as Brandon Ingram and Julius Randle.
Both are now All-Stars and Kuzma could be next if he joins the right team.
© Copyright IBTimes 2023. All rights reserved.