NBA Rumors: Lakers Turn Attention To Former Client Of Pelinka
KEY POINTS
Lakers checking out Dion Waiters
Waiters hardly resolves point guard needs of Lakers
Waiters could be a high-risk inclusion for Lakers
With the possibility of adding Darren Collison now out of the picture, the Los Angeles Lakers are now forced to look for someone else. There a few names available in the free-agent market, but impending buyouts could broaden their choices.
One player who recently got bought out is Dion Waiters. The 28-year-old was bought out by the Memphis Grizzlies. Waiters was part of the deal involving Andre Iguodala and the Lakers are reportedly in exploratory talks with the NBA veteran, Adrian Wojnarowski of ESPN reported.
Considering the rollercoaster ride that Waiters has had, adding him could be largely because he is a former client of Lakers general manager Rob Pelinka. However, most know what the 4th overall pick of the 2012 NBA Draft went through this season. He has played in only three games following several suspensions meted by the Miami Heat earlier this season.
To his credit, Waiters does have impressive career averages to show. He is good for 13.2 points, 2.7 rebounds and 2.8 assists, numbers that the Lakers could benefit from. However, that depends on how he picks up and comes to form. In three games with the Heat, he was good for just 9.3 points, 3.7 rebounds and 1.0 assist per Basketball-Reference.com.
Also, it should be noted that the Lakers were planning to add another playmaker in the mix. Waiters has been known to play shooting guard and may not be fit if the purple and gold hold firm to that need. Then again, head coach Frank Vogel could make some adjustments by making LeBron James the de facto playmaker for the Lakers. But the added burden could tell heavily on what the three-time NBA champion's performance.
There are also issues governing Waiters. It is no secret that his bickering has become a cause for concern, something that could hamper the Lakers' harmony. Also, he could be an alternative if the Lakers do not feel J.R. Smith is a better fit.
Waiters is still young and can undoubtedly contribute to the Lakers if he focuses on merely playing. It is a risk Los Angeles will need to consider as they put in key pieces for their NBA playoff run. For Waiters, it would be a chance to join a contender, something he may seriously want to consider in the event he gets the nod.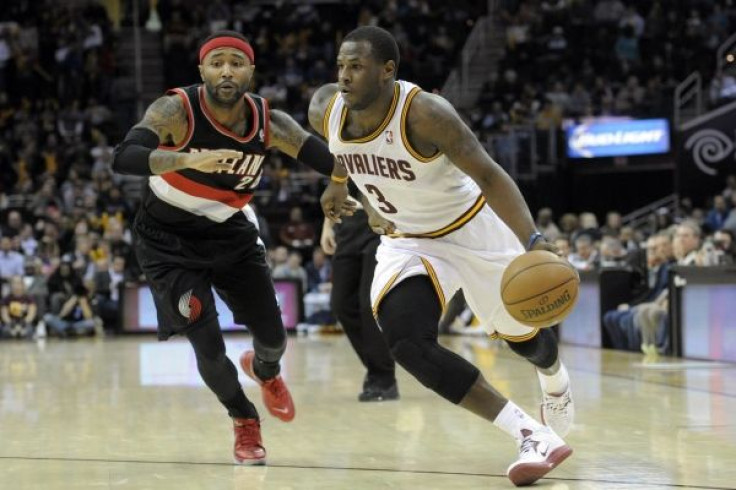 © Copyright IBTimes 2023. All rights reserved.