NBA Rumors: Lakers' Window To Sign Star Player Narrowed, Davis Only Option
Los Angeles Lakers are desperate to add another star to play alongside LeBron James next season and have their eyes set on the free agency class of 2019 that includes Kevin Durant, Kawhi Leonard, Kyrie Irving, Jimmy Butler and Klay Thompson among others. They are also in the market for Anthony Davis, who has requested a trade from New Orleans Pelicans.
The Lakers are said to be leading the race for the Pelicans power forward after the player picked them as one of two teams – the other being the Knicks – where he is willing to commit his long-term future. But the Pelicans will have the final say, as they have the right to accept the offer that will best suit the franchise going forward.
However, ESPN's Adrian Wojnarowski reports that Davis is the best chance Lakers have of landing an elite player this summer. The other elite free agents like Durant, Irving, Leonard and Thompson are supposedly considering other franchises with the Lakers not a major contender at the moment.
"Right now they are not a front-runner, or even really a major consideration, among any of the elite free agents," Wojnarowski said on Sportscenter Tuesday, as quoted on Bleacher Report.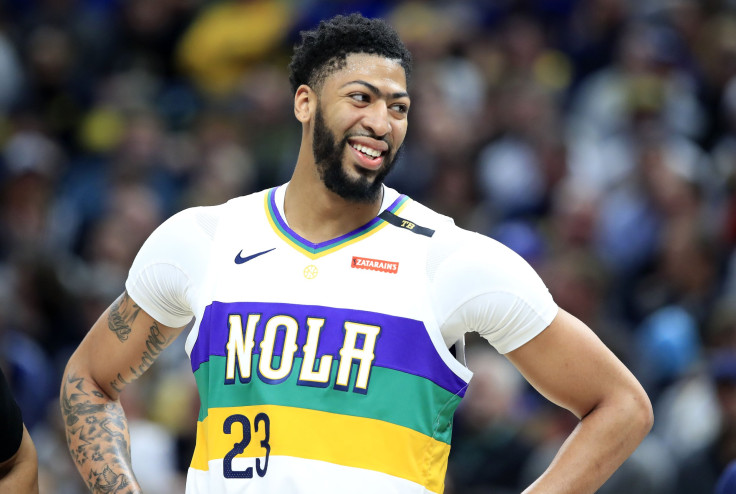 The Pelicans are keen to have a deal in place for Davis by this coming weekend in order to better plan their draft picks which they will acquire via the trade for the forward. The Lakers possess the No. 4 pick in the 2019 Draft and any trade package for Davis is likely to include it, which will give New Orleans two picks in the top-5 as they possess the No. 1 pick.
Wojnarowski believes it will be good for the Lakers to get the deal over the line at the earliest before other teams enter the fray, especially Boston Celtics, whose array of assets in terms of young players and draft picks could usurp any other offer.
The Lakers also have over $30 million in max salary cap space for a free agent, but with Durant, Leonard and Irving looking at other franchises, the Los Angeles franchise have to ensure they land Davis even if it means depleting their young core. They have failed to make the playoffs since 2013 and LeBron James is keen to get the team back in contention and has demanded reinforcements in the summer.
© Copyright IBTimes 2023. All rights reserved.