NBA Rumors: Larry Nance Thanks Cavs For Rescuing Him From Lakers In 2018
KEY POINTS
Larry Nance thanks Cavs general manager Coby Altman for "rescuing him from Lakers"
Nance grew to prominence with the Lakers but improved further in Cleveland
Nance starts a new journey, this time playing alongside Damian Lillard
Larry Nance Jr. is about to embark on a new journey after getting traded by the Cleveland Cavaliers to the Portland Trail Blazers.
The 28-year-old was acquired last month in a three-team sign-and-trade deal that also involved the Chicago Bulls.
The 6-foot-7 forward allegedly sent a bottle of wine to every member of the Cavs' front office, according to Evan Dammarell of SB Nation.
In the one he sent to Cavs general manager Coby Altman, the note read: "Thank you for rescuing me from LA."
Like most rookies who started with the Los Angeles Lakers, Nance saw a slight improvement from the three seasons the 27th overall pick of the 2015 NBA Draft suited up for the franchise.
The alleged note could be nothing more than Nance being grateful for the time he spent with the Cavs.
In four seasons, he normed 9.5 points, 7.5 rebounds, and 2.6 assists in 182 games in total per Basketball-Reference.
These are better numbers for Nance compared to his time with the Lakers. But with little room to improve, it appears he would rather rekindle his playing years with the Cavs than that in Hollywood.
Nance may have other personal experiences with the Lakers that did not go on record.
Regardless, the focus for him right now is to continue improving and hopefully carve his niche with the Blazers.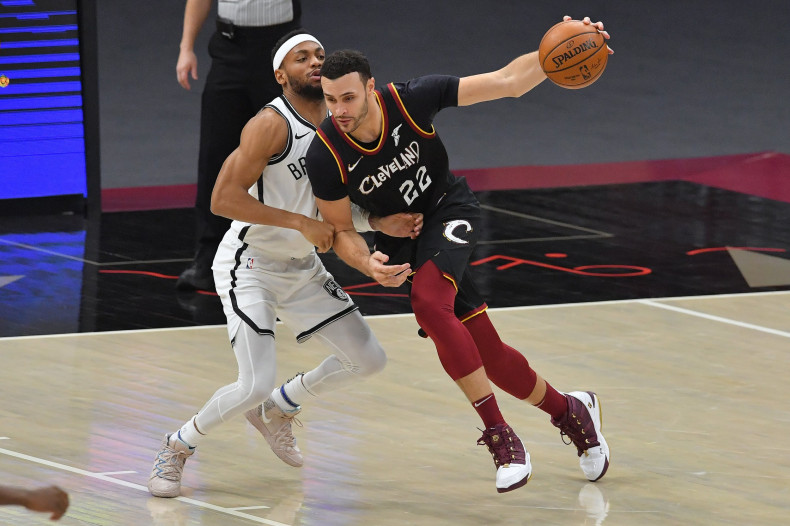 He joins a team that is led by Damian Lillard, an NBA superstar who has been subject to trade rumors as well.
For now, it appears the 31-year-old is keeping the faith with Portland, hoping that they can pull things together starting this 2021-22 NBA season, ESPN reported.
"Obviously, at the end of last season, I wanted to see our roster improve. I wanted us to have a better chance to win. And we had our conversations throughout the summer about what that looked like, and how we could take steps in that direction. I come into this season with faith that that's going to happen," Lillard stated.
Nance could be a curious pawn to see how well the Trail Blazers will improve.
At only 28, there is no question that he is another up-and-coming star that could help Portland moving forward.
© Copyright IBTimes 2022. All rights reserved.