NBA Rumors: LeBron James Unhappy With Shortened Offseason; Lakers Cautious Of Next Campaign
KEY POINTS
Lebron James may play sparingly in the NBA preseason
James is unhappy with the early start of the 2020-21 season
Lakers coach is mapping out plans to make sure his wards are not overworked
The NBA is set to open a new season on Dec. 22, which is seen as good news to basketball fans.
However, not all players are exactly happy about it, particularly LeBron James.
Coming off a grueling NBA season, the four-time champion could not help but be dismayed, revealing how it was not what he had initially expected.
Basing it on previous conversations, James thought that he could get ample time to rest, previously believing that the new NBA season would start by mid-January, the Associated Press reported.
"Early conversations were going on, and I was hearing there would be kind of a mid-January start," James said. "Training camp would start after Christmas, and we would have the opportunity to spend Christmas with our families... I had to switch up a lot of things. I just started preparing my mind and preparing my body."
Admitting that his body still feels a lot sore, it will be interesting if James will be playing in the Lakers' preseason games.
Head coach Frank Vogel is still trying to figure that out, wanting to make sure that they don't overdo it as far as James and other key players of the purple and gold squad are concerned.
"We don't want to underdo it and then he's not ready to play in real games, but we obviously don't want to overdo it," Vogel said of the preseason. "So really don't know where that's going to land. I expect we'll probably see him some, but not a ton."
Regardless, James is not a religious believer of strategic absences. However, he did say that there is a fine line between strategic rest and unnecessary inactivity.
Hence, it will be intriguing how he and the Lakers approach the preseason.
"Every game matters, but we're competing for something that's high. I understand that with the shortened (training camp) and the offseason is going to be the shortest in any professional sports ever, we're going to be very conscious about what we do going forward and with me personally," James stated.
The Lakers had a busy offseason, taking in new talent and capping it with big deals involving James and Anthony Davis.
The massive deals of James and Davis also mean the Lakers may have shut the door on a potential Giannis Antetokounmpo signing.
Regardless, Los Angeles remains to be a formidable squad that makes them favorites to win it all again this 2020-21 season.
Among the new faces in the mix include Dennis Schroder, Montrezl Harrell, Wes Matthews and Marc Gasol.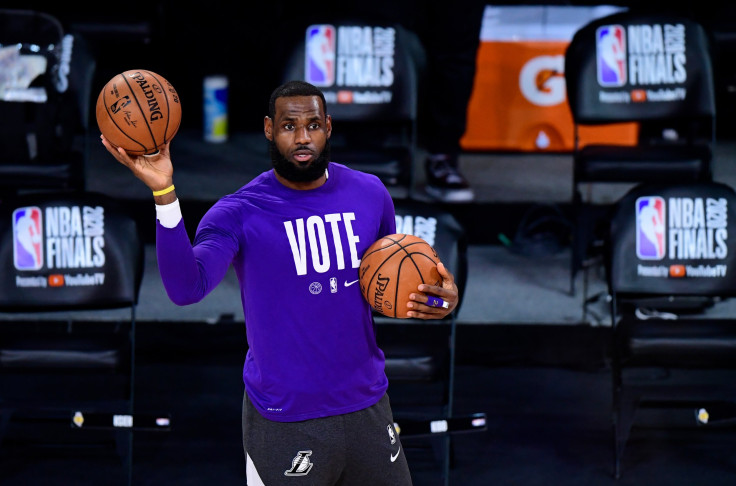 © Copyright IBTimes 2023. All rights reserved.