NBA Rumors: Los Angeles Lakers May See Value In Former Miami Heat All-Star
KEY POINTS
The Los Angeles Lakers are one of the favorites in winning the current NBA season
One criticism that the Lakers have received is their lack of depth beyond LeBron James and Anthony Davis
A speculated addition to the squad is veteran guard Goran Dragic
The modified season in Orlando will prove to be a good scouting area for teams looking to deepen their roster in years to come. While the Los Angeles Lakers are one of the favorites to win this year's NBA championship, it's speculated that they can improve in the future with Miami Heat guard Goran Dragic.
While the league is preparing to resume the season due to the unprecedented events of the coronavirus, speculation has already been rampant for what the Lakers in years to come. The Lakers are still one of the predicted finalists for this year's championship but there is still much room to improve their roster to continue their dominance.
The addition of All-Star big man Anthony Davis has made all the difference this year. The duo of Davis and LeBron is considered as one of the more dominant combinations in the league.
For LeBron, he is cooking up another MVP caliber season with averages of 25.7 points, 7.9 rebounds and 10.6 assists per outing. This is coupled with Davis' 26.7 points and 9.4 boards a night.
While these two dictate the pace on the court on a nightly basis, one criticism the Lakers would constantly receive is their lack of depth in playmaking and scoring. Their second-best floor general after LeBron is Rajon Rondo.
While Rondo remains to be one of the more cerebral guards in the league, he is no longer the elite star that dominated the courts. Throughout the season, Rondo has averaged five assists per game and was sidelined due to injury concerns.
Per Lake Show Life, the addition of someone like Dragic who is an unrestricted free agent after this season may benefit the Lakers. The Slovenian guard has shown throughout his career that he's a reliable playmaker.
A guard such as Dragic knows how to score on his own but at the same time is capable of finding open teammates on the floor. The former All-Star has had great years with the Phoenix Suns and the Miami Heat and may benefit from playing alongside LeBron and Davis.
The Lakers are looking to win it all in the current season and they're hoping to expand their team in the coming years. Averaging 16.1 points and 5.1 assists per game this season, Dragic may just add the depth the Lakers are looking for. It will be interesting to see how the Lakers can continue their winning ways and build for the future.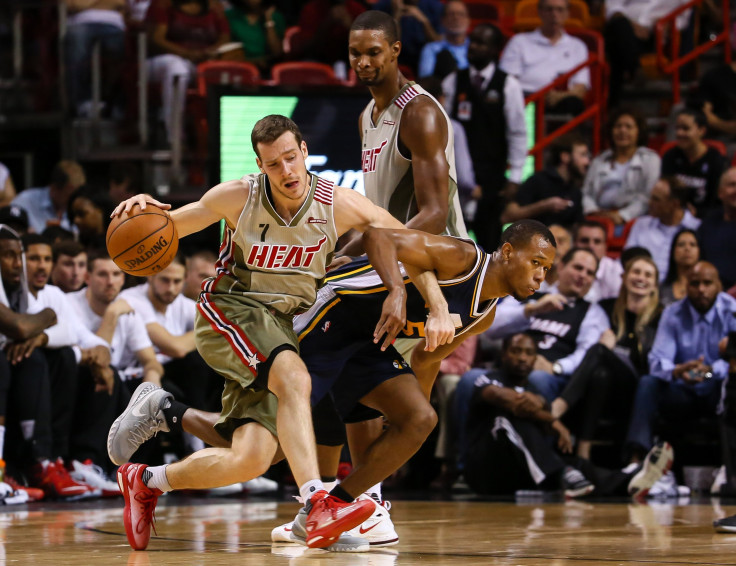 © Copyright IBTimes 2023. All rights reserved.