NBA Rumors: Millsap May Find It Tough To Find New Home After Short Stint With Nets
KEY POINTS
The Nets reportedly agree to find Paul Millsap a new team where he could be of better use
Millsap's next team may be his last stop as his efficiency level is noticeably declining
Millsap joining the Suns may not be better as the team is loaded with much younger forwards
NBA veteran Paul Millsap had his share of fine moments.
At 36, he hoped to at least sustain that, but his stint with the Brooklyn Nets was far from satisfactory.
The four-time All-Star had options with teams such as the Chicago Bulls and Golden State Warriors looming as plausible options.
But in the end, it appeared he made the right choice to join the star-studded Brooklyn Nets, a stint that could hand him an NBA title as his career enters a crucial stretch.
Millsap appeared to be a great fit, a compliment to top stars such as Kevin Durant, James Harden and Kyrie Irving. But somehow, his stock diminished this 2021-22 NBA season.
Now, reports are coming out that Milssap's time in Brooklyn may soon come to an end.
Citing sources, Shams Charania of The Athletic claimed that the Nets have agreed to find Millsap a team where he could be of better use.
His production speaks for itself. In the 24 games, he has seen action, the 6-foot-7 cager averaged only 3.4 points, 3.7 rebounds, and an assist in a measly 11.3 minutes of action.
These stats were way off his career averages of 13.5 points, 7.1 rebounds, and 2.2 assists.
In all, the career of Millsap went spiraling when he moved from the Atlanta Hawks to the Denver Nuggets.
The trend continues and now all the native of Louisiana can do is hope that he can move to another team and finish this season on a high note.
One team that could take interest is the Phoenix Suns. The team has been linked to possible deals involving Domantas Sabonis and Thaddeus Young, but nothing has gained ground.
Millsap could be worth looking into, but his place in the rotation of head coach Monty Williams raises questions.
Hence, the 36-year-old may only find himself being in the same situation he is right now rather than being on the floor.
Hence, Phoenix is not looking like a proper landing spot for the former second-round pick.
Something could be done by the NBA trade deadline in February, with a team in need of a tested power forward likely being Millsap's best bet.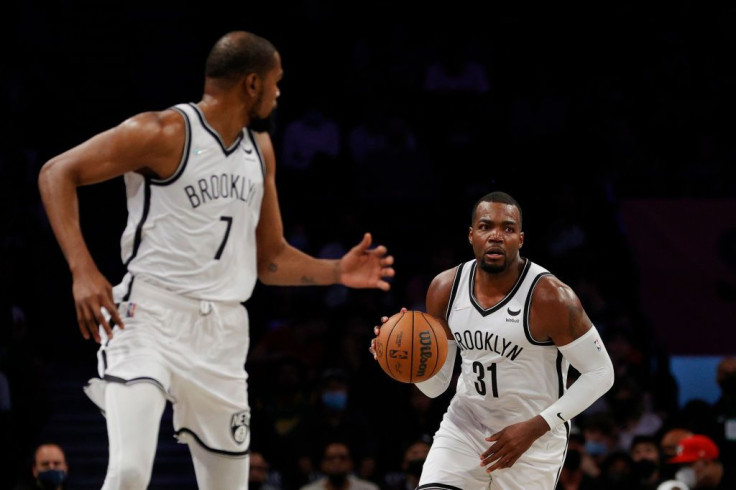 © Copyright IBTimes 2022. All rights reserved.
FOLLOW MORE IBT NEWS ON THE BELOW CHANNELS