NBA Rumors: Pelicans Could Trade Davis To Lakers For Fourth Pick And More
[This article has corrections from an earlier version.]
The big news of the day is that the New Orleans Pelicans surprisingly won the rights to the first overall pick of the 2019 NBA Draft. This means that they are likely to go after Zion Williamson who looms as the next best thing in the pro ranks. Unfortunately, even the thought alone has failed to change the mind of Anthony Davis, meaning his trade demands are still on.
Most felt that the Phoenix Suns had the inside track for their bad record. Surprising, it was New Orleans getting the luck of the draw, NBA.com reported. Unless the inevitable happens, Williamson is likely to be the Pelicans' guy. New Orleans would have quite a frontcourt tandem in Davis and Williamson although the closest to seeing this happen may be in the NBA Fantasy hoops.
According to the Athletic, The Brow was hardly impressed with the Pelicans winning the NBA Draft Lottery. The 26-year-old has not changed his stance, meaning he would prefer to play elsewhere than in New Orleans. The Los Angeles Lakers remain a target although there are several teams, like the Boston Celtics, expected to pitch an offer to the Pelicans.
The only thing definite is that Davis will be playing elsewhere. But for that to happen, it needs to be a good offer for the Pelicans to accept. Speaking of the Lakers, they do have the rights to the fourth overall pick. Depending on who the Memphis Grizzlies select at no. 2, what if the Lakers offer the rights to that pick and some of their key personnel?
Aside from Williamson, other top names include R.J. Barrett and Ja Morant. If the trade is to materialize, the Pelicans would have Williamson and either Barrett or Morant in the fold. That would not be a bad deal, landing two of the top rookies in one draft for New Orleans.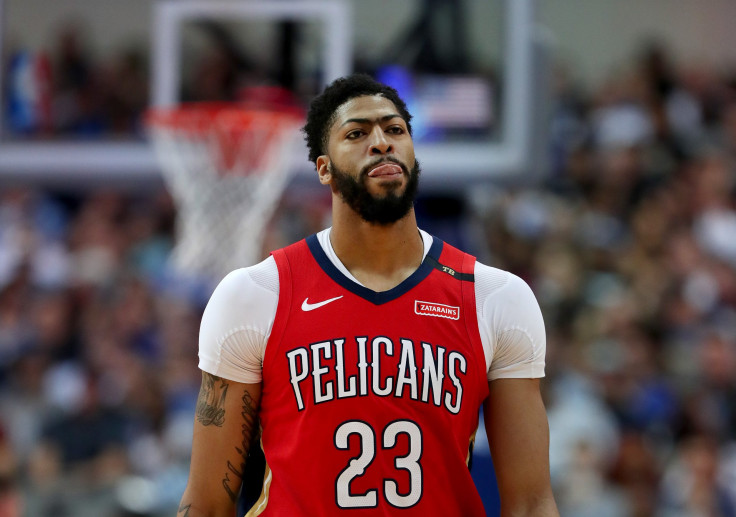 As to who the Lakers could offer remains unknown. It could be anyone from Lonzo Ball, Kyle Kuzma or Josh Hart. Brandon Ingram is unlikely to get interest as he remains in sickbay.
Cash considerations and future picks could also sink in. Given these scenarios, the 2019 NBA Draft Lottery has opened a new set of possibilities. But will it be enough to convince the Pelicans to finally pull the Anthony Davis trade trigger?
© Copyright IBTimes 2023. All rights reserved.